Sprint's Mid-Range Samsung SPH-D600 Android Smartphone Can Almost Pass for High-End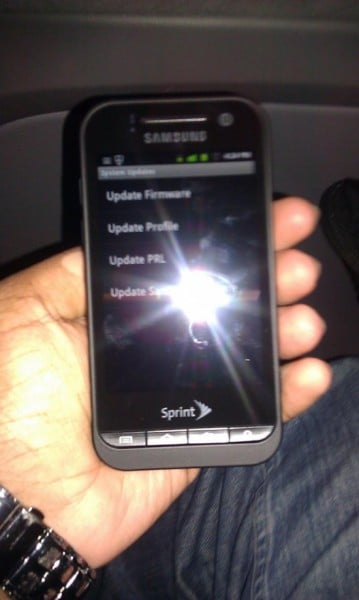 Those not willing to spend a few hundred dollars to get the creme de la creme of Sprint's high-end line, which may include the EVO 3D and the rumored Motorola Photon 4G, may be pleased to hear that the carrier is working with Samsung on an Android smartphone bearing the model number SPH-D600. Images have recently begun to leak of the SPH-D600, and shows a device with hardware Android navigation buttons, similar to the Droid Charge and Droid X.
The phone does have some impressive specs for a mid-range offering, showing that Sprint is committed to and aggressively pushing its smartphone lineup. While previous mid-range offerings, like the Samsung Moment and the Samsung Intercept, lacked 4G support and went with 3G mobile broadband, this middle of the road smartphone packs in support for the carrier's 4G WiMax network. The device has a 1 GHz Qualcomm Snapdragon CPU, runs on Android 2.3 Gingerbread, and has a front-facing camera. So what makes it mid-range? A HVGA resolution display at 480 X 320 may not satisfy the pickiest set of eyes given that WVGA is becoming mainstream and qHD is set to invade in the future, and also a 3.2-megapixel rear camera with single LED flash may not win you any prizes deserving of Ansel Adams given that 5- and 8-megapixel offerings are standard fare these days on higher-end machines.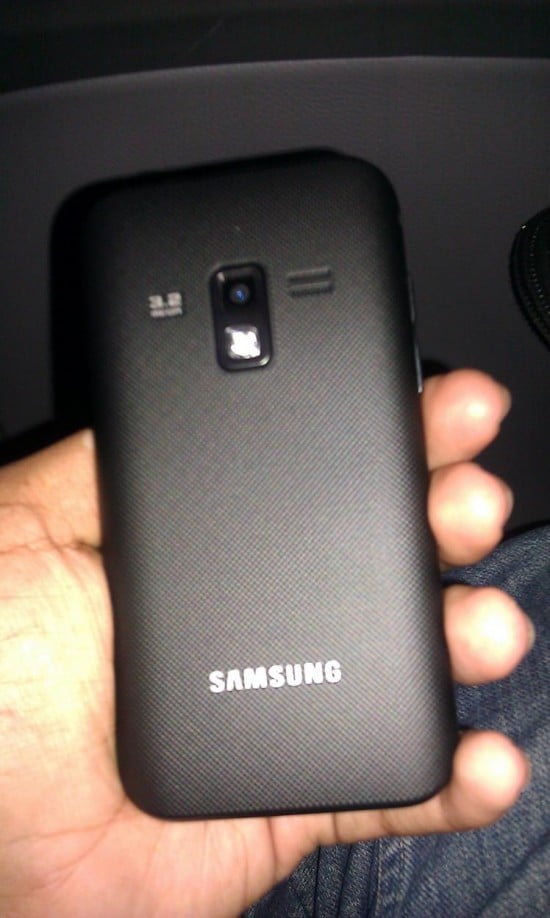 Overall, the canvas-textured back and simple design makes this an attractive smartphone and could slot in nicely as the little brother to the Samsung Epic 4G. The device will most likely have a catchier name when it launches as well.
Via: Phandroid