Sprint's Optimus Black, the LG Marquee, Launching on September 20th
As expected, Sprint has made its version of the LG Optimus Black official in the form of the LG Marquee which will be launching on September 20th, just six short days from now, for a cool $99 on a new two-year contract. The LG Marquee is going to be a solid mid-range choice for those of you not looking to spend a ton of dough or for those uninterested in a 4G WiMax device like the Samsung Epic 4G Touch which launches tomorrow.
The LG Marquee is going to arrive with a 4-inch 480×800 NOVA display, 1GHz single-core processor, 2GB of on board storage, 512MB RAM, 5MP rear camera and a 2MP front facing camera, as well as Android 2.3 Gingerbread.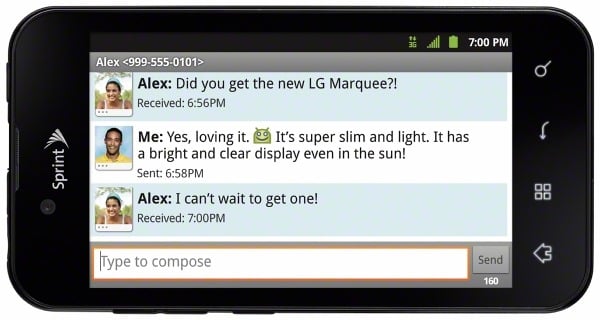 For $99, it's definitely something to have a look at.
Sprint has announced that the LG Marquee will make its debut at New York City's Fashion Week, will go on sale online on September 20th and will make its in-store debut shortly afterwards on October 2nd.

This article may contain affiliate links. Click here for more details.