Square Enix Shows Off Demons' Score iOS and Android Game
Square Enix is pumping out mobile games like crazy in recent weeks, and its latest game is a rhythm game called Demons' Score.
Square Enix describes Demons' Score as "a breakbeat action game that seamlessly fuses music and battles." The game combines the two by making players tap and flick icons on the screen in time with the music to attack enemies. The premise sounds a bit strange, and the story of the game is a bit strange as well, but it looks like it could be fun.
The game's story involves a girl named Serenity who heads to an asylum to see her father who works in the institution as a doctor. When she enters the building she finds a talking teddy bear who hands her a gun to fight off a gargoyle that tries to attack them. It turns out the teddy bear was actually a human named David who worked at the asylum as well.
Serenity and David head into the asylum to find her father, where they run into what we assume are demons who are trying to stop the girl and her companion.
Demons' Score feature music from a number of composers that worked on other Square Enix games. They include Yoko Shimomura who wrote music for the Kingdom Hearts series, Keiichi Okabe who composed music for Nier and the Tekken series, ZUNTATA who wrote music for the excellent Groove Coaster for iOS, and many others.
Demons' Score uses Epic's Unreal Engine, and will come to iOS and Tegra 3-equipped Android devices soon.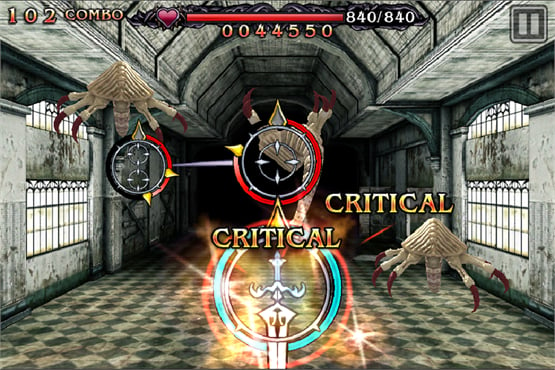 This article may contain affiliate links. Click here for more details.