Star Wars Battlefront DLC: 10 Things We Really Want
EA and DICE recently confirmed some of their Star Wars Battlefront DLC plans though many details remain in the shadows. While we wait for the next round of announcements, we want to share a few things we would really love to see included in upcoming Star Wars Battlefront DLC.
Last year's free Battle of Jakku DLC release was just a taste of things to come. EA and DICE plan to enhance Star Wars Battlefront with downloadable content that delivers new weapons, Star Cards and more to Xbox One, PS4 and PC gamers.
The companies are starting with a bit of free of DLC. EA and DICE just rolled out a January update that brings new outfits, private matches, new maps, and more. Next month it will roll out a free February update that delivers new maps and some improvements to Turning Point.
These free updates will continue to roll out over the course of the year, free of charge, to all three platforms.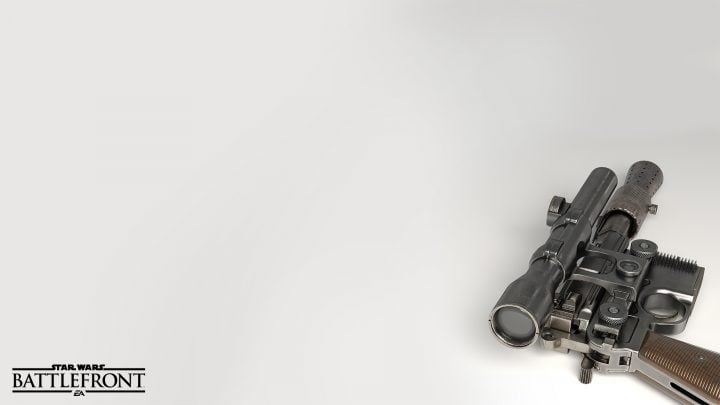 EA and DICE are also planning to roll out four paid Star Wars Battlefront expansions. This paid Battlefront DLC breaks down like this:
Star Wars

 Battlefront Outer Rim (March 2016) – Fight among the factories of Sullust and battle within Jabba the Hutt's palace on Tatooine

Star Wars

 Battlefront Bespin (Summer 2016) – It's hunt or be hunted in this action-packed experience set in the Cloud City of Bespin

Star Wars 

Battlefront Death Star (Fall 2016) – That's no moon! One of the most iconic locations in the

Star Wars

universe makes its debut in

Star Wars

Battlefront.

Star Wars

 Battlefront Expansion Pack 4 – Title TBA (Early 2017) – We will have more details to share about this exciting new expansion pack in the coming months.
For the moment, that's all we know about these big expansion packs.
While we wait, I want to share a few things I'd love to see emerge in these four expansion packs for Star Wars Battlefront DLC. Some of these appear to be locks, others not so much.
These Heroes & Villains
EA is promising "4 more heroes and villains for you to fight as or against" and I have a pretty good feeling that we're going to see some classic favorites emerge over the next year or so.
At this point, Chewbacca and Lando Calrissian seem like locks for the Battlefront DLC. The Bespin expansion pack is focused on Cloud City and that was Lando's base of operations.
Chewy's already been spotted in the game and he's one of the series' main characters. I can't see EA and DICE leaving him out. And yes I would love to take down Boba Fett using Chewbacca and a bow.
There are three other characters that I'd love to see emerge in the upcoming expansion packs or, if we're lucky, the free DLC.
One, Yoda. He's rumored to be in the game but nothing is confirmed yet. Yoda's size and firepower would make him an ideal hero across all game types.
Two, Greedo. Everybody's favorite Rodian bounty hunter would make a solid addition to the Outer Rim expansion which includes a visit to Jabba the Hutt's palace.
Three, Grand Moff Tarkin. He's not a Jedi but he's evil and I'd love to see him make an apperance as a villain in the Death Star expansion pack.

This article may contain affiliate links. Click here for more details.