Control Your Star Wars BB8 Droid with the Force
Sphero's Star Wars BB8 droid is one of the coolest smartphone accessories out there and it's about to get a whole lot cooler thanks to a new wearable that mimics the force and allows you to control BB8 using gestures.
Thanks to Star Wars The Force Awakens, and a number of impressive features, Sphero's BB8 droid was one of the hottest gifts during the holidays. For the uninitiated, BB8 is a character from the record-breaking film and Sphero's BB8 accessory is a small replica.
As is, the BB8 allows you to guide it around using a smartphone or a tablet. Soon, you'll be able to control the BB8 with the force. Sort of.
Sometime later this year, Sphero will release a new wearable dubbed "Force Band" that will let you control the droid using gestures. While it's not the real "force" from the Star Wars movies, it simulates it quite well.
The company is showing off a prototype of the band at CES 2016. While wearing the band, you'll be able to control the droid's movement speed and direction using your hands and your hands alone. The alone part is important because as of right now, you need an iPhone or an Android powered device to control the droid.
The Force Band that we saw at CES 2016 doesn't represent the final look of the product. It's a prototype and the design is expected to change before it hits shelves this fall.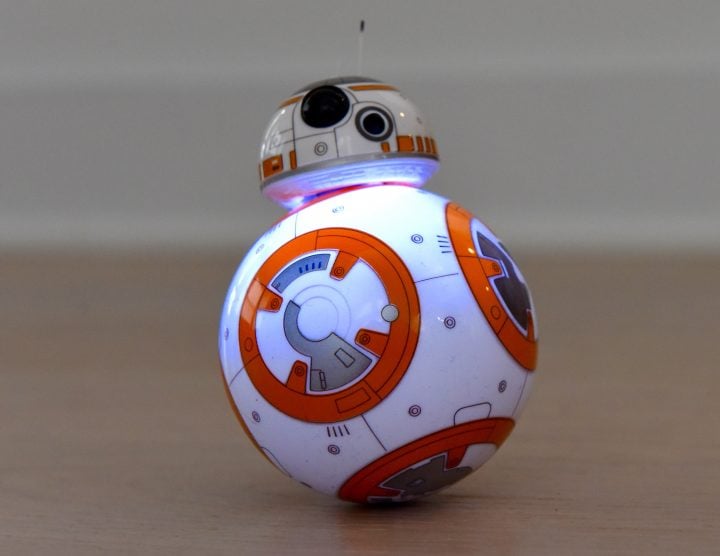 Sphero hasn't released any pricing details for the Force Band though it has announced a specific release window for the BB8's new accessory.
The company is committing to a fall 2016 release date, just in time for the holidays and the next Star Wars film, Rogue One: A Star Wars Story.
Sphero also plans to release another version of the BB8 droid that features a rugged look as opposed to the clean white and orange look of the current model.
Star Wars Battlefront Tips to Level Up Faster
Use a Headset & Communicate
You can battle it out on Hoth and Endor alone, or, you can team up with friends or people you meet in game to increase your chances of winning matches and taking out foes. Communication and teamwork is vital to your success in Star Wars Battlefront.
If you link up with a group, you'll be able to capture objectives and take out enemies more effectively. In games like Supremacy, a little teamwork can go a long way towards taking out or defending some of the harder objectives.
Use your headset to communicate but also use it to listen for footsteps and blaster fire. If you listen up, you'll get the drop on enemies before they're able to fire.
Killing enemies and taking objectives is the name of the game here and a headset is going to work wonders for your rank.