Star Wars 8: Virtual Jedi Lightsaber Gaming Coming Soon
Star Wars fans will have more to celebrate than Star Wars 8: The Last Jedi this holiday season. Disney is getting ready launch an augmented reality headset that will allow Star Wars fans battle with a lightsaber and play Star Wars games in a way they never have before.
Disney's teamed up with Lenovo to build the augmented reality device and Best Buy to sell it. Official release details are scarce, but it would only make sense for the device to launch just before Star Wars 8: The Last Jedi, which has an official release date of December 15, 2017.
What we do know is that the device should be relatively affordable since it will use your phone as the brains and display. According to Disney, users will just need to download an app and slip their phones into the headset to start gaming.
In the teaser video, a gamer has the augmented reality headset strapped on in a living room. She then reaches for the lightsaber and turns it on, activating the signature sound.
Disney teased the Jedi Challenges AR lightsaber at its D23 Expo 2017 fan event.  Mike Goslin, Disney's vice president of advanced development explained what augmented reality is and how Disney will utilize the technology for story telling. He pointed out that augmented reality and holograms have always been a part of the Star Wars universe.
"This will let everyone their favorite moments from Star Wars like never before," said Goslin.
Besides the lightsaber action, there will be at least one Star Wars game included. The game is called Holochess, which first appeared aboard the Millennium Falcon in Star Wars: Episode IV A New Hope. Holochess more recently made an appearance in Star Wars: Episode VII The Force Awakens.With the new Star Wars augmented reality headset, users can walk around the virtual board while they command aliens to kill each other.
Fans that want to stay updated on the Jedi Challenges AR lightsaber can register at a special Jedi Challenges website located at this link.
The Jedi Challenges AR lightsaber has a very real chance of being this Christmas season's must-have toy. Unlike virtual reality headsets, such as the Oculus Rift and HTC Vive, this augmented reality headset doesn't require expensive computers and sensors, which can cost $2,000 or more. While virtual reality headsets can deliver incredible experiences, the fact that they're expensive and tethered to stationary hardware means that the general public hasn't embraced them. By contrast, the augmented reality game Pokémon Go  took over the world last summer.
We expect the Jedi Challenges AR ligthsaber and headset will be well-built since Lenovo has a long history of building high-quality devices, including ThinkPad computers and Motorola phones.
Disney also released a behind-the-scenes look at Star Wars 8: The Last Jedi at D23 Expo 2017.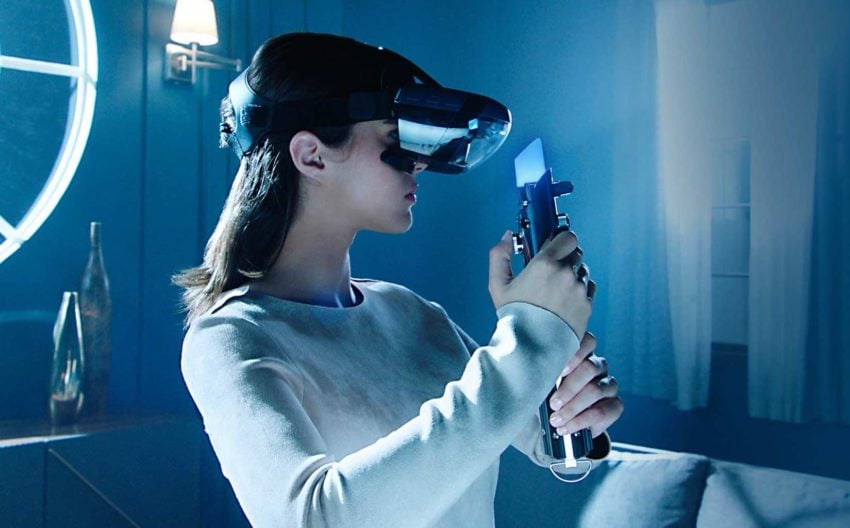 As an Amazon Associate I earn from qualifying purchases.