How to Save Money on iPhone 5s and Upgrade Early
If you're eyeing a new iPhone 5s or iPhone 5c that was announced by Apple earlier this week, but are still within your two-year contract with your carrier, will you have to shell out full price to get the phone of your dreams?
You may qualify for some early upgrade incentives if you want that new phone while still shackled to the remainder of your two-year agreement, so it's time to explore ways to save money with the carrier of your choice, whether that's AT&T, Sprint, T-Mobile, or Verizon.
READ: T-Mobile Jump v. AT&T Next v. Verizon Edge: True Cost of Ownership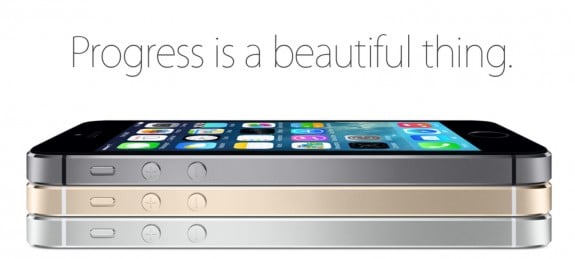 AT&T Mobility:
AT&T offers a more liberal upgrade policy, offering customers who have an account in good standing an early upgrade pricing on new phones just after six months into their contract. According to the carrier, this is how the policy is supposed to work.
Customers with an account in good standing can take advantage of an "early upgrade" price after six months. The cost is $250 on top off the standard two-year contract pricing for a phone, making $449.99 the early upgrade price for a 16GB iPhone.
The pricing here is for the flagship iPhone 5s. So whereas a new customer would pay $199 for the device, if you're about six months into your contract, AT&T is happy to sell you the phone for $450, rather than the full retail price of about $650. So while this isn't the best price, it's still a lot better than paying full retail.
READ: How to Check Upgrade Eligibility 
Sprint Corp:
Sprint gave us conflicting information on early upgrades, and after trying to deal with two different live chat agents and three customer service representatives on the phone, we ended up just more confused than when we started. Your best bet is to just log into your account and check your upgrade eligibility there.
Two of our phone reps attempted more to make a sales pitch and steer us to a different phone than the iPhone 5s that we were inquiring about. They informed us that Sprint "offers upgrades at any time within the two year contract," but customers "will have to pay full retail price" for said upgrades. The reps didn't want to talk upgrades and continued pushing an Android handset that we had no interest in.
Through live chat, the experience was slightly better. When asked about early upgrades, our chat agents told us:
You will be able to upgrade your phone one more time on the current upgrade schedule once you reach 22 months, you will then be eligible for the full savings at 20 months.
This means that your first upgrade will happen at 22 months of your 24-month contract. At that point, you can sign up for a new two-year contract and early upgrades from then on will happen every twenty months.
Additionally, you can pay to upgrade as well through an Upgrade Now program, which is calculated based on how long you've been in your contract. Here's how that may work, and Sprint declined to give us the exact calculations, so your mileage may vary. For this, you'll definitely, unfortunately, have to call in to check yourself as every account is different.
With our Upgrade Now program, select customers are eligible to upgrade their devices prior to reaching their upgrade eligibility date. This is a great option in case you need immediate replacement of your device.

To qualify for the Upgrade Now program, your last upgrade must have occurred over 9 months ago. Depending on how months are left on your contract, a required Upgrade Now fee will be determined, as well as paying the $36 Upgrade fee and sending in your old device for account credit.
T-Mobile U.S.
T-Mobile's UN-carrier move makes it the only carrier in the U.S. to not offer two-year contracts anymore since the beginning of this year. If you're still under contract, your upgrades may vary.
A customer service representative on the phone had told us that if you had signed up for a two-year contract prior to the UN-carrier switch, you can upgrade and "migrate to the new plans" for a free. Fees are calculated by the amount of time you have left in your contract.
This means that if you have about a year left in your contract and want to migrate to a contract-free UN-carrier plan, you'll pay $100. If you have six months left, that drops to just $50. And if you have about 18 months remaining, you'll have to pay $150. According to the same rep, you the fees are billed to your monthly service bill, and you have two billing cycles to pay it off. Once you migrate, however, your new device won't have subsidies and are subject to the T-Mobile JUMP program.
READ: T-Mobile JUMP
For customers who are on T-Mobile's contract-free JUMP plans, unfortunately, T-Mobile says you'll have to wait 12 months to upgrade.
Verizon Wireless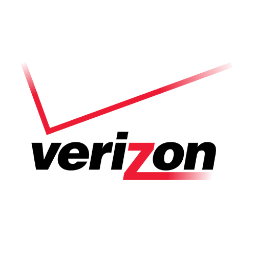 Unfortunately, Verizon doesn't offer customers still within their contracts any early incentives to upgrade. Verizon customers will have to fulfill all twenty-four months of their contract before they can get a new device.
Verizon's live chat representative told us online that the carrier no longer offers any early upgrade incentives, and that customers can upgrade "once they complete their two-year contract."
Still, Verizon customers who wish to upgrade early may still be able to do so, but they would have to pay for the iPhone 5s or any smartphone at the full retail price as the device won't come with any subsidies.