Summer Debut for Android Kindle App Allows You to Buy Books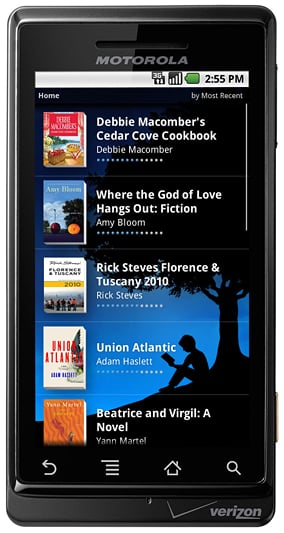 There's no surprise that Amazon will be bringing its Kindle App to the Android platform. In fact, many have been wondering what's taken so long. But Amazon says it will roll out this summer and the big news of the announcement is that users will be able to purchase books directly from the app.
Up until this announcement Kindle users had to use the web interface to make their purchases, but that looks to change with this. That will become another differentiator between the iPhone platform and the Android platform for some. The reasoning has been that Amazon has wanted to keep this away from the iPhone platform to avoid having to give Apple a piece of the action. The question is will the buy books feature become available for other platforms.
Here's the lowdown on specs that Amazon says you'll need:
Requires Android OS 1.6 or greater
Requires an SD card
Supports Droid Incredible, Google Nexus One, HTC MyTouch, Motorola CLIQ, Motorola Droid, and many more Android phones
Via TechCrunch

This article may contain affiliate links. Click here for more details.