Switching to iPhone from Android: What You Should Know
iPhone vs Android is one of the most heated debates in the technology market, but if you're converting from Android to iPhone, here are some things you should be aware of when you make the switch.
Whether you're a long-time Android user or just someone who recently tried it out and aren't a fan of Google's mobile operating system, switching to iPhone is a vastly different experience that goes beyond just the user interface. You might think they're both just smartphones that you install apps on, but the feature list, the app selection, and the ecosystem as a whole can make a huge difference when using different platforms.
You might think that switching from Android to iPhone (and vice versa) is uncommon, especially with the die-hard allegiance that each platform has, but it happens more often than you think. Over on the /r/Apple subreddit, there are users constantly posting about switching to iPhone from Android, and with the same happening on the /r/Android subreddit quite frequently, the loyalty of the two platforms isn't has rock solid as people make it out to be.
If you're someone who's thinking about switching to iPhone from Android, I applaud your willingness to be open and try new platforms, but as with snowflakes, no two platforms are alike, which is why there are some things that you should be aware of when you're making the switch to iPhone.
There aren't all negatives when switching, but you'll ultimately give up some features, while also gaining new features. So without further ado, here's what you should know when switching to iPhone from Android.
Prepare to Lose Customization Features
This is perhaps one of the biggest pros of Android over iPhone. Customization is a huge part of Android, and when you switch to iPhone, you lose a lot of that customization.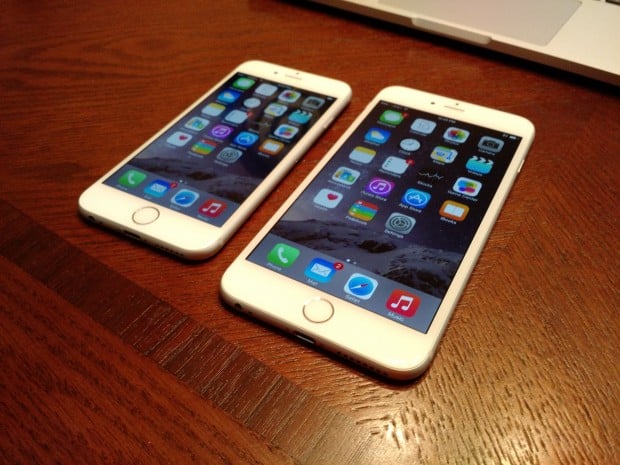 Things like home screen widgets, changing default apps, and placing app icons wherever the heck you want is something that the iPhone doesn't come with. So before you make the switch to iPhone from Android, you'll want to think about all of these customization features and whether or not you actually use them. If you don't really take advantage of customization features on Android, then switching to iPhone will be a lot easier.
Perhaps one of the biggest drawbacks of iPhone is the inability to change default apps. On Android, if you don't like the default app that's provided out of the box, you can switch it out for an app that you do like instead. This isn't possible on iPhone, as you're stuck using the default app or trying to workaround it by using a third-party app.
App Selection Is Very Different
As expected, the app selection and ecosystems of Android and iOS are vastly different, but we'd say iOS has the slight advantage.
Most of the popular apps that users love are available on both iOS and Android, including Facebook, Twitter, Instagram, etc. However, iOS apps are usually better built than their Android counterparts, simply because iOS app developers only have a few devices that they need their apps to work on, whereas Android app developers have to be a bit more loose, since there are literally hundreds of different Android devices.
Plus, while the iTunes App Store is policed more than the Google Play store, it also means that there is almost zero spam and malware apps to worry about, whereas the Google Play store features all sorts of trojan horse apps that are filled with malware, meaning you have to be a bit more careful when you step into Android's app store.
You Can Still Use Google Services
When you switch iPhone, you're not automatically taken out of Google's ecosystem. In fact, you can still be a part of it, as Google has plenty of its own apps available for iPhone, including Google Maps, Gmail, Google Docs, Google Chrome, Hangouts, and Google Play Music.
This means that you can still use your iPhone and have all of your Google information follow you around for the most part. Granted, not all Google apps and features are available on iOS, including Google Calendar, Google Goggles, My Tracks, and more.
This isn't a bad thing, but you'll have to come up with new ways to use these services since there aren't apps available for iOS, but for the most part, many of the popular Google apps are available on iPhone.
iOS Is Easier to Use for the Most Part
When it comes down to usability and learning how to navigate around iOS and Android, iOS is the easier of the two.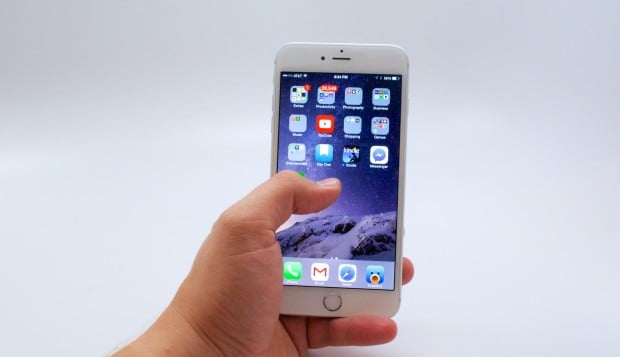 Of course, if you already know your way around technology, Android can be fairly easy to learn, but if you were to set and Android device and iPhone in front of your mom or grandma and have them use both to see which one is easier to use, more likely than not, they'll say that iOS is easier to use.
iOS isn't perfect, and tech-illiterate folks could still have a hard time learning how to use it, but Apple prides itself on making its software extremely easy to use, and it definitely shows.
When it comes to Android, however, every phone's user interface is different, thanks to manufacturers putting their own skins on, meaning that there are technically multiple versions of Android that come with different features. This is no doubt confusing for those who aren't familiar with smartphones to begin with. iOS, on the other hand, has barely changed the main user interface look since its introduction in 2007.

As an Amazon Associate I earn from qualifying purchases.