T-Mobile 2011 Roadmap Leak Reveals Android And BlackBerry Lineup
Just a few hours ago, the upcoming Samsung Hercules (a dual-core version of the Samsung Infuse 4G) for T-Mobile leaked out but that was small time compared to the entire T-Mobile roadmap for 2011 that just leaked out courtesy of This Is My Next.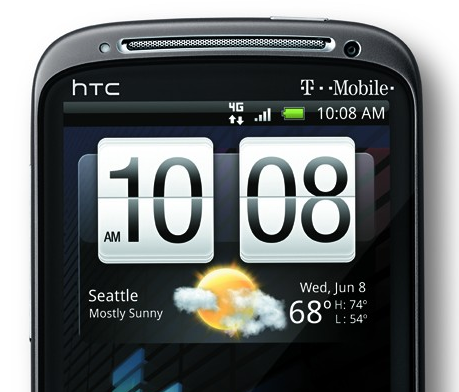 They have broken it down, month by month, and this is what it's looking like. For June they have confirmed that June 8th is the release date for the HTC Sensation, something that we learned to be the case yesterday. This just further cements it.
We will also see the launch of the Samsung Gravity Touch 2, HTC Exhibit 4G on June 8th and a device called the Huawei E587 "Wayne" which is a 42Mbps HSPA+ mobile hotspot which has a display and 802.11n capabilities.
June 15th will apparently bring a device called the Samsung t499 "Tass" aka Galaxy Suit which will be the American version of the Galaxy Mini. And then, to round things out, we have a device likely to be called the Samsung Gravity 4 launching on May 29th.
In July, we should finally see the HTC Doubleshot aka HTC myTouch Slide 4G arrive with a release date planned for July 6th. On the 15th, the HTC Marvel which will feature a 3.2-inch display and a 800MHz Qualcomm processor.
Next will be the long awaited BlackBerry Monza aka BlackBerry Touch which means that that June 29th launch date isn't happening. We expected that to be the case, remember?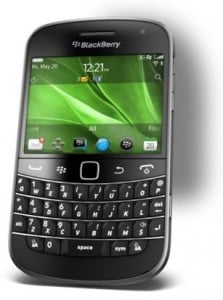 August is going to be a plentiful month for T-Mobile as well with the BlackBerry Bold 9900/9930 finally making it to shelves after being announced earlier this month at BlackBerry World. It's scheduled to appear on the 17th. How about the BlackBerry Curve Touch? Well, that'll be out just a short time later on the 31st of August. The last day of summer.
There is also a device called the Huawei S7, an Android tablet that is already out in Wi-Fi form but will apparently make a 3G appearance as well.
That's not all. September is going to bring the Samsung Hercules which we touched on earlier today and it's expected to hit shelves on September 26th.  On the 14th, T-Mobile will release the LG Flip II and on September 21st we should see a Nokia device called the Nuron 4G launch with Symbian 3.1.
Beyond that, there are a couple of exciting devices in the works. The LG "Gelato" Optimus II will likely be the successor to the Optimus One line of phones meaning this would be a replacement for the Optimus T.
Also, a device called the HTC 'G-Infinity' which they believe could possibly be the next phone in the G line of phones (G2, G2x).
So, there you have it. A majority of the phones you'll likely see hit T-Mobile over the course of this year. Of course, all of the dates are subject to change so keep that in mind before you start circling stuff on your calendar.

As an Amazon Associate I earn from qualifying purchases.