T-Mobile Confirms Android 4.0 for HTC Sensation 4G, Amaze 4G
While HTC had announced that the HTC Amaze 4G and the HTC Sensation 4G would be getting the boost up to Android 4.0 Ice Cream Sandwich, we hadn't yet heard from the carrier that houses both of these phones. That carrier of course is T-Mobile USA and today, the carrier confirmed that yes, Android 4.0 will indeed be heading to the Sensation 4G and Amaze 4G at some point in the future.
The only problem?
T-Mobile was mum on any sort of specific release date for the software. In the world of Android, carriers, especially American carriers, never make it easy on customers so this should come as no surprise.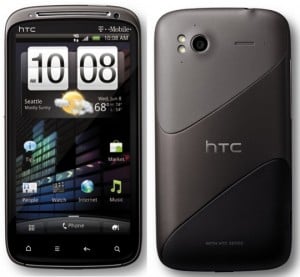 The announcements were made on T-Mobile's support forums and while they were vague, they do provide a place for Amaze 4G and Sensation 4G owners to go in order to get the official details about the updates when that information becomes available.
So while the lack of a release date is certainly nothing to write home about, the assurance that an update is coming is certainly nice, especially when both of these devices appear to be on the verge of getting pushed off of shelves.
T-Mobile and HTC plan to push the upcoming HTC One S, a device that might be launching on April 22nd, and it will likely spell the end for the two.
The Amaze 4G and the Sensation 4G aren't the only devices that will see ICS. In fact, HTC has announced Android 4.0 for quite a few of its devices including:
DROID Incredible 2 by HTC
HTC Desire S
HTC Desire HD
HTC EVO 3D
HTC EVO Design 4G
HTC Incredible S
HTC Sensation
HTC Sensation XL
HTC Sensation XE
HTC Raider
HTC Rezound
HTC Rhyme
HTC Thunderbolt
HTC Vivid
We'll let you know when we hear something official about any of those.
Via: Android Police