T-Mobile announces LG G2x; arrives this spring with Tegra 2, vanilla Android
LG's Optimus 2x is going to be making it to the shores of the United States and the airwaves of T-Mobile in the form of the LG G2x.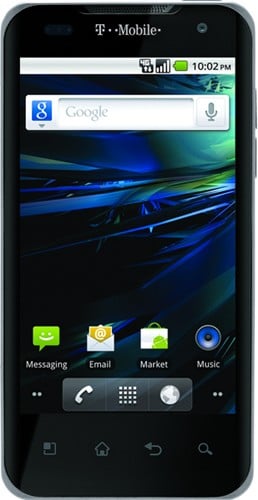 Announced late last night at CTIA, the G2x is going to be a dream come true for many T-Mobile customers. Not only will it be running a pure, vanilla version of Android 2.2 Froyo but it also will arrive with a Tegra 2 1GHz dual-core processor from NVIDIA.
That's not all either. LG's G2x will come equipped with a 4 inch display with 480 x 800 resolution, an 8 megapixel rear camera that comes with a bunch of bells and whistles including 1080p video recording, a 1.3 mega pixel front facing camera for video chatting purposes, and it will all be running on T-Mobile's HSPA+ 4G network.
It will also come with HDMI mirroring, DLNA support and NVIDIA's Tegra Zone application which will give owners quick access to games that are optimized for the Tegra 2 processor.
Sadly, T-Mobile and LG didn't give a specific release date or price for the G2x (other than to say sometime this spring) but if rumors prove to be fruitful, we could be seeing this handset hit shelves across the United States on April 20th.