T-Mobile G-Slate Price Falls to $400
Our review of the T-Mobile G-Slate is coming up in the near future but in the meantime, we figured we'd let you know that the LG-made tablet's price has fallen to $400 on a new two year contract at the carrier.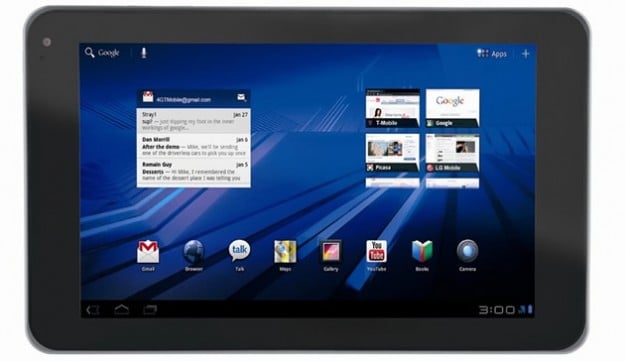 Of course, that price doesn't come without a catch. It's going to require you to pony up the $600 up front and then recoup the $200 through a mail-in rebate. So if you're the type that forgets to send that in, be weary of this offer. For the rest of you, this is a solid price for a new tablet both in condition and as far as how long it has been on shelves.
T-Mobile originally released the 3D-enabled, Honeycomb tablet back at the end April which means that the G-Slate is under two months old. It also comes with a pretty good feature set as well checking in with a 8.9 inch display with 1280 x 768 pixels, a 1GHz dual-core processor, 1080p HD video recording, and 9 hours of battery life.
So, if you don't mind a contract and some monthly fees, this price tag and thus this tablet are certainly something to look at. For those interested, you can find the deal right here.
Via: CellPhoneSignal

As an Amazon Associate I earn from qualifying purchases.