T-Mobile G1 not seeing Android updates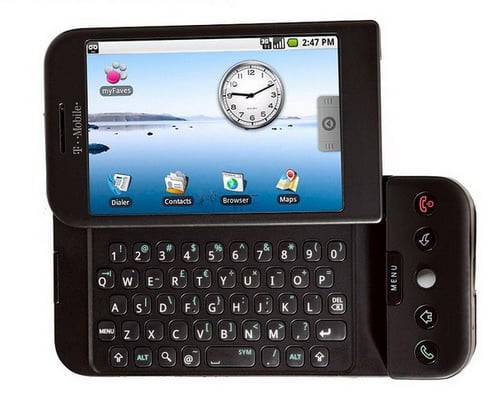 It seems the critics of the T-Mobile G1's limited on-board memory nailed this one on the head. Per a bevy of sources, Android and Me being the most complete I've found (they even have charts), the tight on-board storage on the T-Mobile G1 will prevent it from upgrading to new versions of the Android OS.
Supposedly, T-Mobile is working with Google on getting updates for the G1, but if you're hoping for one of the new pastry-named versions, like Donut or Eclair, you're probably out of luck. It looks like the myTouch 3G has a little more breathing room to handle updates, but per the charts on Android and Me, I wouldn't count on being able to stuff anything past Donut or Eclair in there.
As cited on Android and Me, there's plenty of blame to go around for this. I personally blame the pastry-based naming convention. Yes, sweet and tasty baked goods do make for fun and positive code names, but it's almost asking for trouble to name them after things that can make you too fat to fit into an old pair of pants. Look for Palm to change the code names of WebOS updates from "cheeseburger" and "pizza" to "celery" and "tofu".