T-Mobile G2 and Sidekick 4G Available for Free Tonight
If you're looking to get your hands on a smartphone for cheap and you want that cheap smartphone to be on T-Mobile, well look no further than T-Mobile's web only sale for the G2 and Sidekick 4G that lasts from 9PM-3AM PST  tonight and has both phones listed for free.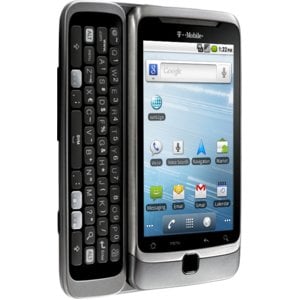 Of course, in order to take advantage of the offer, you'll need to sign your name on the dotted line and agree to a new two year contract. While that's a bummer, keep in mind the G2 is normally $150 through T-Mobile. Samsung's Sidekick 4G usually retails for $100 through the Magenta carrier.
The deal originally included the dual-core LG G2x but it was replaced by the Sidekick 4G for unknown reasons. The G2x is now currently unavailable through T-Mobile presumably because of major quality issues.
So, you'll just have to take what you can get. The G2 is one of T-Mobile's flagship devices and offers a vanilla Android experience as well as HSPA+ 4G speeds and an HTC form factor.
The Sidekick 4G is the first Android powered Sidekick device and features one of the best physical keyboards that money can buy.

As an Amazon Associate I earn from qualifying purchases.