T-Mobile G2 Gingerbread Update Is Definitely Coming Soon
If T-Mobile's announcement a couple of weeks ago wasn't convincing enough, the carrier has begun sending out a flyer to its employees stating that the G2 Gingerbread update is indeed going to be rolling out soon.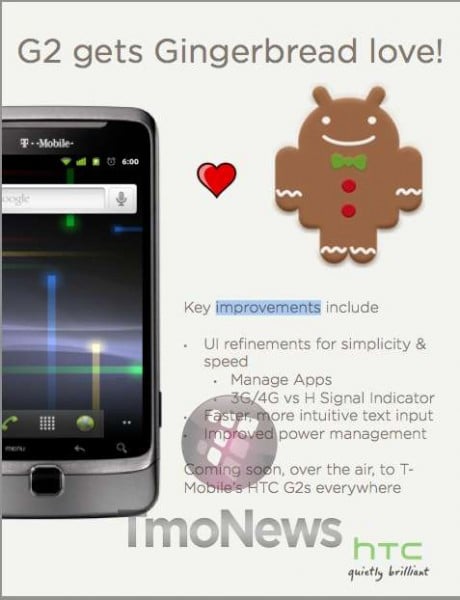 Back in April, HTC confirmed that the G2 Android 2.3 Gingerbread update would be rolling out at some point this summer and T-Mobile's tweet seemed to confirm that to be the case. And now, we have the physical evidence to back it up.
However, we know that 'Coming Soon' in HTC and T-Mobile's language could mean virtually anything so approach this news with some patience.
According to the flyer, the update will also bring better power management aka better battery life and more intuitive text input.
For a full list of what phones are getting an update to Android 2.3 Gingerbread and when, be sure to check out our Ultimate Android 2.3 Guide which will provide you with all of the information that you need.
(Via TMoNews)

As an Amazon Associate I earn from qualifying purchases.