T-Mobile G2 Nearing The End of Its Life
Go to T-Mobile's website and look for the G2. Can't find it huh? That's because it has disappeared completely. It doesn't even have the "Out of Stock Temporarily" badge stuck to it. It's gone. The reason? It's simple. There is evidence that suggests that the G2 is on its last legs and will be hitting its End of Life at some point in mid-July.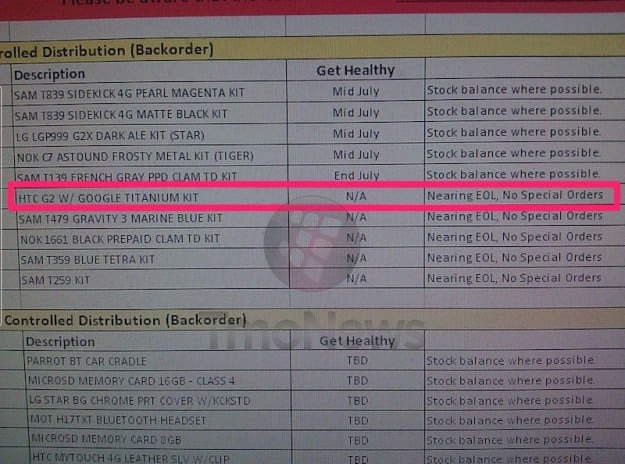 T-Mobile had been offering up the G2 for free in multiple sales offers over the last couple of weeks so it wasn't surprising that the carrier had sold out of the device. What is surprising though is that the device is apparently already destined for smartphone heaven.
The G2 was released back in October of last year making it fairly youthful but it appears that T-Mobile will be getting rid of it less than a year into its life. Looking a little deeper though and it makes sense.
T-Mobile has just released the dual-core G2x and HTC Sensation 4G and will be releasing another device, the myTouch 4G Slide at some point this summer. The carrier needs to make some space and it looks like the G2 has been selected for that honor.
So, if you've been looking to snag the G2, now might be the time to do so because it's becoming clear that the device will become a fossil in the not-so-distant future.
Via: TMoNews

As an Amazon Associate I earn from qualifying purchases.