T-Mobile Galaxy S II Ice Cream Sandwich Update Coming June 11th
The T-Mobile Samsung Galaxy S II Ice Cream Sandwich update will be rolling out on June 11th.
T-Mobile confirmed the fantastic news through Twitter and while it hasn't provided any of the specific details in regards to the update, it did confirm the software's release date which should put Galaxy S II owners minds at ease.
The update doesn't look like it will be rolling out Over-the-Air like the updates for the HTC Sensation 4G and HTC Amaze 4G. Instead, T-mobile says that it will be available through Samsung's Kies software.
Update: The Galaxy S II update will roll out tonight.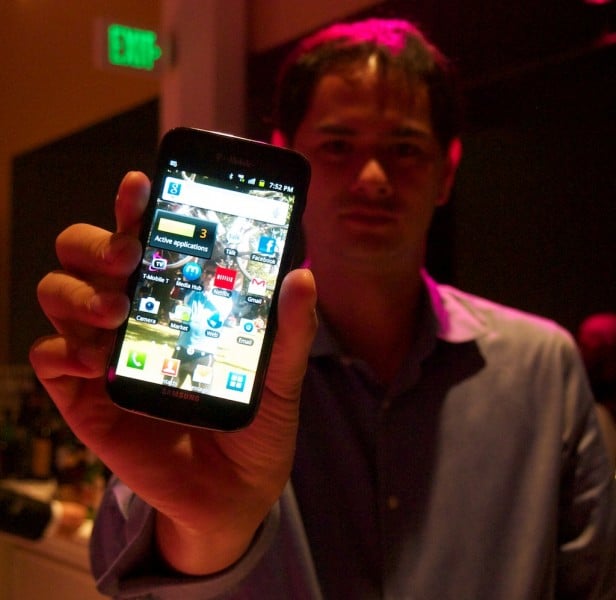 Read: T-Mobile's Samsung Galaxy S II on Video (hands on).
The software should bring a number of fixes and improvements along with it, in addition to Android 4.0 and the many features that it has to offer.
This has been a long time coming for Galaxy S II owners who have been waiting patiently for the update to arrive. And, as it turns out, T-Mobile looks like it will be the first major U.S. carrier to roll out Android 4.0 to its Galaxy S II device.
AT&T and Sprint have yet to do so.
The roll out comes shortly before T-Mobile is expected to launch its next major Android smartphone, the Samsung Galaxy S II. The carrier has been rumored to be rolling out the next Galaxy smartphone sometime during the month of June, possibly on June 20th.
In addition, T-Mobile is rumored to be getting another popular Samsung smartphone, the Samsung Galaxy Note, at some point in July.
July 11th has been rumored as a release date.
As for Galaxy S II owners, June 11th probably couldn't come soon enough.
Enjoy your Ice Cream Sandwich, folks.

As an Amazon Associate I earn from qualifying purchases.