T-Mobile Galaxy S II Ice Cream Sandwich Update Now Available
T-Mobile promised to make the Samsung Galaxy S II Ice Cream Sandwich update available through Samsung Kies last night and as promised, the update is now available for Galaxy S II owners to download.
The carrier announced yesterday that it would be releasing the update at 8PM PST and 11PM EST which means that many Galaxy S II owners might not have gotten the software due to how late it was made available.
Well, consider this a reminder that Android 4.0 Ice Cream Sandwich is now ready for consumption and that it can be consumed this very moment.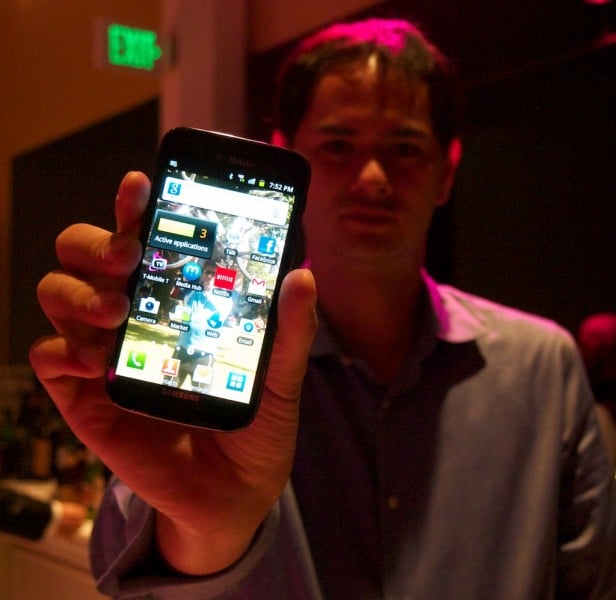 Read: Guide To Google Android 4.0 Ice Cream Sandwich.
The update will not be rolling out Over-the-Air which means Galaxy S II owners will have to use Samsung Kies in order to pull the software.
Samsung Kies often poses problems for some device owners so try and remain patient. Eventually, it should work.
Again, there will be no OTA update so this is the only way to do it.
The software will bring the phone up to Android 4.0.3, which is not the most current version of Ice Cream Sandwich. However, it will bring quite a few improvements along with it that should make the experience on the Galaxy S II a much better one.
In addition to the features of Android 4.0, the update will also bring:
CMAS improvement
Wi-Fi Calling enhancement
So, those who are rocking the Galaxy S II on T-Mobile should go ahead and download Samsung Kies, install it, and get the installation of Ice Cream Sandwich started.
It's a free update and it is a definite upgrade over Android 2.3 Gingerbread.

As an Amazon Associate I earn from qualifying purchases.