T-Mobile Galaxy S II Ice Cream Sandwich Update Rolling Out Tonight
T-Mobile has announced that the Samsung Galaxy S II Ice Cream Sandwich update will be rolling out tonight through Samsung's Kies software.
The carrier had said that the update would be rolling out to the device today and it has stuck to its promise. Android 4.0 will indeed be rolling out to the Galaxy S II today and the carrier has confirmed it through its forums.
T-Mobile says that the software will be rolling out to the device starting at 11PM EST and 8PM PST. That means that it should become available to Galaxy S II owners in just around seven hours.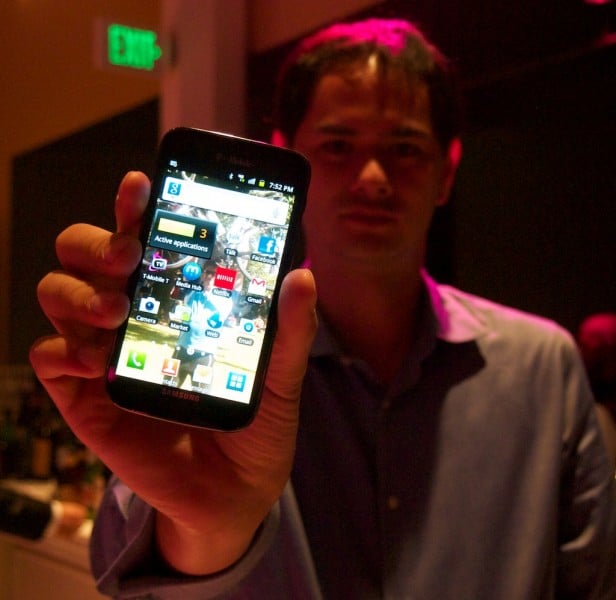 Unfortunately, the software won't be rolling out Over-the-Air, it will instead become available through Samsung Kies, which means that owners will be required to manually update.
There will be no OTA update.
The software will bring the phone up to Android 4.0.3, which isn't the most current version of Ice Cream Sandwich. Android 4.0.4 is the current Android version. Still, it will bring quite a few improvements along with it that should make the experience on the Galaxy S II a much better one.
In addition to Ice Cream Sandwich, the update will also bring:
CMAS improvement
Wi-Fi Calling enhancements
Voicemail enhancements
There are a few prerequisites that owners must endure before getting a hold of the update. Those include:
Android version 2.3.6 / Software version T989UVKID/KL1/LDE update
Latest version of Kies software downloaded on PC or MAC
At least 50% battery life
So, those looking to upgrade will want to make sure that all of that is taken care of before the update arrives tonight.

As an Amazon Associate I earn from qualifying purchases.