T-Mobile Galaxy S III Appears in First Pictures
The T-Mobile Samsung Galaxy S III has surfaced in its first pictures today.
The Verge has leaked out the first two press images of the T-Mobile Samsung Galaxy S III, all but confirming what we already knew. The device will be headed to T-Mobile at some point in the future.
Curiously, the device appears to resemble the international version that launched on May 29th. In fact, the device appears to be identical.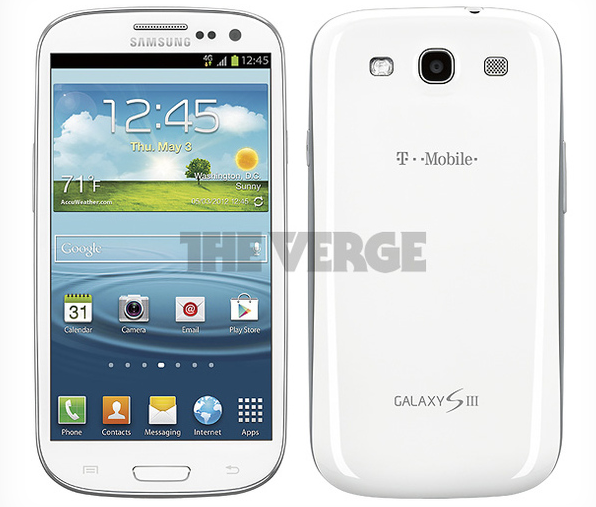 Read: Verizon Screws Future Galaxy S III Owners.
This is a different approach to years past when Samsung Galaxy devices took on different forms on the various American mobile carriers.
However, it appears that this year, the T-Mobile model, at the very least, will come in blue and white and resemble the model that have already launched.
It's currently unknown if it will look the same on the other carriers the Galaxy S III is rumored to be heading to, a list that includes AT&T, Sprint, Verizon and U.S. Cellular.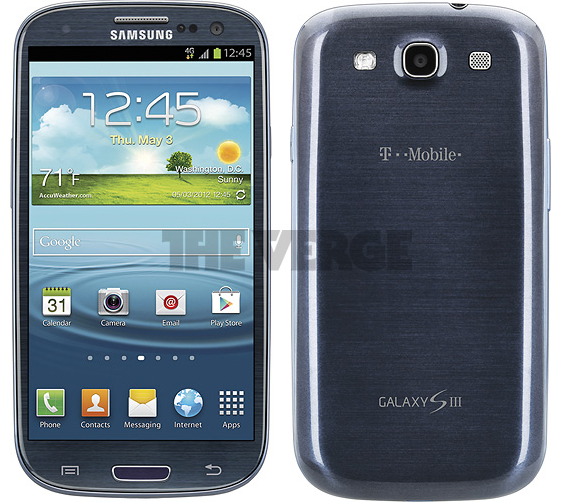 T-Mobile is expected to get an HSPA+ version of the Galaxy S III next month with June 20th emerging as a possible release date. That's also the date that the phone will go on sale in Canada.
Release dates for the other rumored models have not emerged yet although it's safe to think that all of these American carriers, besides regional carrier U.S. Cellular, will get the device around the same time.
The Galaxy S III is Samsung's latest smartphone and it features a spacious 4.8-inch Super AMOLED HD display, an impressive 8MP camera with loads of features, a massive 2100mAh battery, and Android 4.0 Ice Cream Sandwich.

This article may contain affiliate links. Click here for more details.