T-Mobile Galaxy S5 Lollipop Update: 5 Things to Know
The T-Mobile Galaxy S5 Android 5.0 Lollipop update is rolling out today which means that T-Mobile Galaxy S5 users now have access to their first major Android upgrade. Now that the update is rolling out, we want to take a look at five things we think every owner should know before updating to the Android 5.0 Lollipop update.
Samsung's Galaxy S5 Android 5.0 Lollipop update process has been slow. The update, which has been rolling out since December, still remains fairly limited in the United States where its hit a grand total of three Galaxy S5 variants.
The Verizon Galaxy S5 Android 5.0 Lollipop update was the first to roll out. That update was followed by the Sprint Galaxy S5 Android 5.0 Lollipop update. While the Verizon release came as a bit of a surprise given the carrier's history, the Sprint Galaxy S5 Android 5.0 upgrade did not. Sprint is typically among the first to Galaxy Android updates.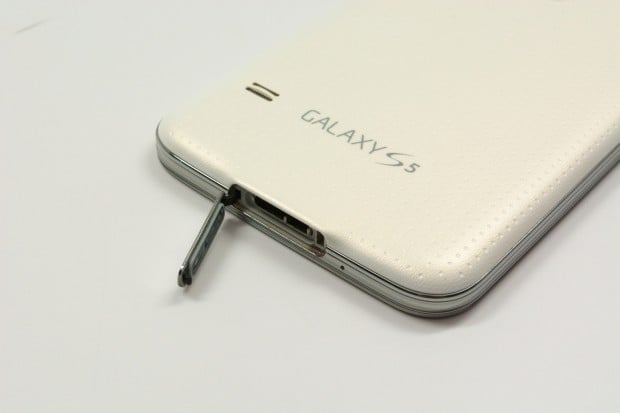 Today, T-Mobile joined the party. The T-Mobile Galaxy S5 Lollipop update beat the AT&T and U.S. Cellular updates to the punch and those who own the T-Mobile branded model can now make their move up from Android 4.4 KitKat, the software that arrived on board the Galaxy S5 last year.
Before making that move though, we think there are a few things that you should know about the T-Mobile Galaxy S5's first major update. This is a major update and it's unlike anything you've seen. With that in mind, here are the five most important things we think you need to know right now about the T-Mobile Galaxy S5 Lollipop update.
Android 5.0 Is a Huge Update
First and foremost, you need to know that Android 5.0 Lollipop isn't your standard update. This is maybe Google's biggest Android release ever and it's going to deliver some massive changes to the Samsung Galaxy S5 including a new design. The first thing that you'll notice is that there is a lot more white. The other thing you'll notice is that Samsung's apps now fall in line with Google's new Material Design. If you want some idea, have a look at the video below.
In T-Mobile's case, the carrier is also bringing Wi-Fi calling 2.0 to the table. Wi-Fi calling allows Galaxy S5 users to take phone calls over a Wi-Fi connection. It's an extremely handy feature. The update improves the Wi-Fi calling feature and it also comes with a couple of bug fixes, one for one way audio on Wi-Fi calls and another for IPv6 email setup.
You Can Get It Now
If you own a T-Mobile Samsung Galaxy S5 and you have already prepared for this update, you can go ahead and get the software right now. T-Mobile's rolling the update out OTA but it's also available through Samsung Kies. T-Mobile's OTA process is typically pretty quick, it should become available within the next day or two for your device, but if it's not there go ahead and use Kies.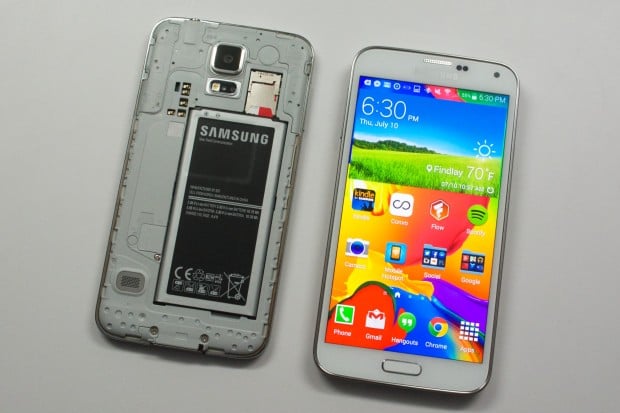 Now, keep in mind, this is a massive update. It's nearly 1GB in size which makes it much bigger than your standard Android upgrade. Mileage is going to vary based on Wi-Fi speeds so if you can, try to connect to a high-speed network to get the massive file downloaded and installed as quickly as possible.
Prepare for the Android 5.0 Lollipop Update
While it might be tempting to install the T-Mobile Galaxy S5 Lollipop update the second it pops up, for many of you it will be worth holding out, at least for a few hours.
We've put together a list of things we think all Galaxy S5 users should do before installing the Android 5.0 Lollipop update. The list includes using the Android 5.0 Lollipop update as an excuse to clean up the device (the software should eat up some internal storage so this will free up some extra space), backing up files ahead of the installation process and more.
Some of these steps might sound tedious but the more you prepare, the better off you're going to be post-update. Android updates, especially big ones like Android 5.0 Lollipop, can be a tad unpredictable.
Proceed With Caution
Some of you might want to consider holding out for a few days rather than a few hours. Here's why. We've been monitoring both the Sprint and Verizon Galaxy S5 Lollipop updates since their roll outs and we've discovered that they share some things in common. And we're not talking about Android 5.0 Lollipop features. We're talking about problems.
Both of these updates have delivered some big problems to Galaxy S5 owners on both carriers. Among them, issues with battery life, performance, Wi-Fi, Bluetooth and more. Many of these issues appear to be isolated and we've heard that some issues have worked themselves out but we still recommend proceeding with caution.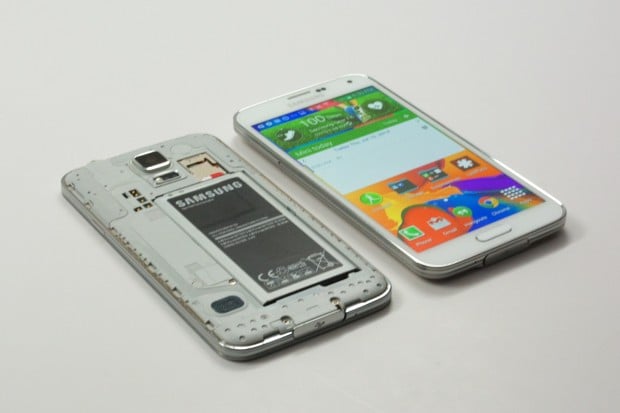 The T-Mobile Galaxy S5 Lollipop roll out is young so we haven't heard about any major problems yet but that could change as more users get the software on board. You don't have to install the software right now and you might be better off waiting a few days for the smoke to settle and for T-Mobile Galaxy S5 users to deliver crucial feedback.
Fixes for Lollipop Problems
If you are worried about running into issues or if you've already run into T-Mobile Galaxy S5 Android 5.0 Lollipop problems, we have some resources for you. First, we recommend checking out our list of common Galaxy S5 problems and fixes for those problems. This is going to be a great starting point for you T-Mobile Galaxy S5 users.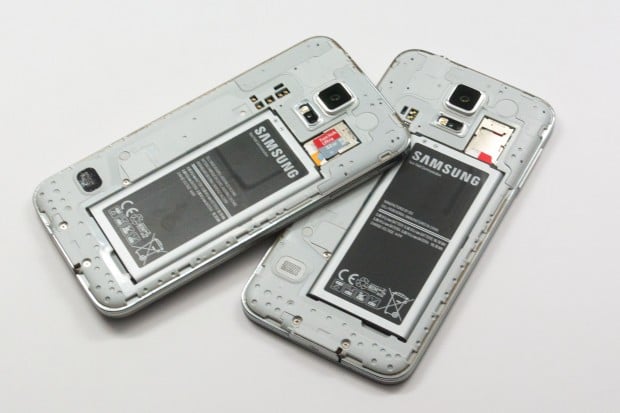 We've also put together an extensive guide on how to fix bad battery life on the Galaxy S5, post-Lollipop release. These tips and fixes could have a positive effect on your device should it start to exhibit battery drain in the days, or weeks, after the T-Mobile Galaxy S5 Lollipop release.From there, we encourage you to seek out feedback from other sites and from other Galaxy S5 users.

This article may contain affiliate links. Click here for more details.