T-Mobile Hosting Deal on 4G Smartphones Through May 28th
T-Mobile has announced a buy one get one (BOGO) free offer on its 4G smartphones which is set to begin on May 18th and last for 10 days ending on May 28th.
The carrier is calling the deal its "Magenta Days Deal" and it will allow customers to buy one smartphone on the carrier and take home an extra one that is of equal or less value.
Unfortunately, the deal only applies to select smartphones. Fortunately, the carrier is offering up some of its better smartphones including the recently released HTC One S and the always capable Samsung Galaxy S II.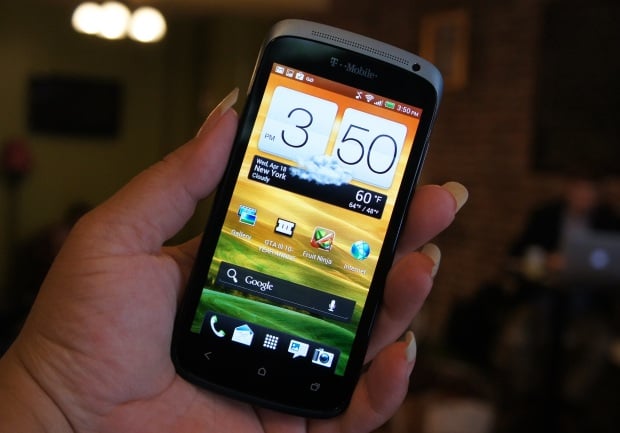 Read: HTC One S Review.
The Samsung Galaxy S 4G Blaze, which recently got the green light for Android 4.0 Ice Cream Sandwich, is also available as is the HTC Amaze 4G which will be getting upgraded to Android 4.0 on May 21st.
It does not look like the HTC Sensation 4G, which just got Ice Cream Sandwich today, is included in the deal.
Customers looking to take advantage of the offer will have to follow a series of steps. The first, select two qualifying phones and add a Classic data plan. The second, pay for both devices. The offer is available online. Third, send in a buy one get one mail-in rebate form. And then four, wait for T-Mobile to send back the money for the second device.
Clearly, the device that customers will want to take the hardest look at is the HTC One S which dropped on the carrier's HSPA+ 42 network last month.
It packs a thin design, a speedy S4 processor from Qualcomm, Android 4.0 Ice Cream Sandwich and a spacious screen.
However, customers should be a little cautious before jumping at this offer.
T-Mobile is rumored to be a carrier of the upcoming Samsung Galaxy S III which is slated to hit the United States sometime this June.

As an Amazon Associate I earn from qualifying purchases.