T-Mobile HTC One Release Set for April 24
Today @TMobileHelp, the official service Twitter account of T-Mobile, announced the HTC One will come to the Uncarrier on April 24 as previously rumored, five days after it arrives on AT&T and Sprint.
The T-Mobile Twitter account didn't say how much the HTC One will cost, telling a Twitter user that store employees will help them find the right plan for them. The phone will likely only require a $100 down payment like other smartphones on the Uncarrier's new plans. T-Mobile asks for the same down payment on the iPhone 5, BlackBerry Z10 and other high-end smartphones.
Read: HTC Sense 5: HTC One Software Hands-On Video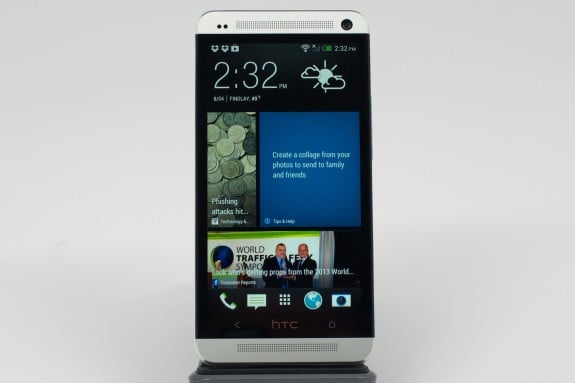 Users who choose to pay $100 for the down payment on the smartphone won't have to sign a two-year agreement, which means they can choose to just buy another phone or switch to another carrier at any time. Those plans include an unlimited everything plan for just $70 a month.
Users will still have to pay for the rest of full price of the phone, however. T-Mobile adds monthly payments to the user's plan, giving the user 20 months to pay off the phone.
When it arrives on T-Mobile the HTC One will support the carrier's (admittedly small) 4G LTE network. It is one of only a few to use the carrier's brand new network. Unfortunately not many will have access to 4G LTE when the phone comes to T-Mobile, most users will only have access to the carrier's "4G" HSPA+ network which isn't quite as fast.
The HTC One is one of the best Android smartphones on the market at the moment. It received a lot of praise from reviewers for its aluminum construction, beautiful 4.7-inch 1080p display and loud BoomSound speakers. The phone will have to compete against the Galaxy S4 which will start arriving on U.S. carriers on April 30. Samsung has more marketing money to spend on the Galaxy S4, but HTC arguably has the nicer looking phone.

As an Amazon Associate I earn from qualifying purchases.