T-Mobile HTC One S On-Contract Price Confirmed
Earlier today, the off-contract price of T-Mobile's HTC One S was revealed and now, it appears that Best Buy has blown the lid off of the on-contract price for the upcoming Android 4.0 Ice Cream Sandwich smartphone.
A listing on Best Buy's website has revealed that the retailer will be asking for $199.99 with the signing of a new two-year contract. This is actually less than what we expected as T-Mobile has often launched its flagship devices for a little over $200 with a new contract.
Best Buy also reveals that the device will ship after April 25th which confirms the device's release date.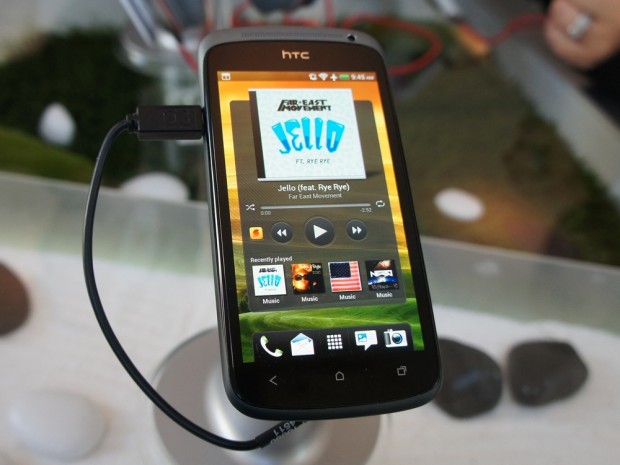 As for the off-contract price, it's going to check in at $599.99. That's likely going to be a little too expensive for many consumers tastes and the carrier might end up dropping it down a bit in the near future.
Best Buy is offering it up $549.99 off-contract.
With HTC and T-Mobile set to showcase the device later on today, we should hear the pricing and release date from the companies directly soon.
Not that it matters any more though.
The HTC One S is going to be T-Mobile's new flagship HSPA+ 42 device and it checks in with some pretty impressive features.
Those include a 4.3-inch qHD Super AMOLED touch screen which sports 540 x 960 resolution, a 1.5 GHz, dual core Qualcomm Snapdragon S4 processor, and Android 4.0 Ice Cream Sandwich out of the box.
It's also going to be one of HTC's thinnest phone's to date.
Look for the official announcement later on today but it's safe to say that we now know all of the details regarding the launch of the HTC One S.

This article may contain affiliate links. Click here for more details.