T-Mobile iPhone 5 Sales Were 'Gangbusters'
After a weekend of iPhone 5 sales, T-Mobile is making it pretty clear that the response it's seeing from users for its variant of the iPhone is very high.
In a statement to AllThingsD Mike Sievart, Chief Marketing Office for T-Mobile said that, sales of the device had been "gangbusters" so far and that the company's saw lines outside of nearly all of it's 3,000 retail stores.
Read: T-Mobile vs AT&T vs Verison iPhone 5 Speed Test
According to Sievert, "Clearly they [users] want the iPhone 5, and they are voting with their feet that they want it from T-Mobile".
The long lines and hot sales come a week after T-Mobile launched a new marketing campaign on television backing the iPhone 5, and a little under a month after T-Mobile began charting a new course as it seeks to gain customers be getting rid of contracts and early termination fees.
https://www.youtube.com/watch?v=Yd4kIACVdLs
In addition to offering its users the iPhone 5 off-contract, sales may have also been boosted by a $0 down payment offer the company made available last week. Any user who turns in their used iPhone 4 or iPhone 4S to the carrier will get an iPhone 5 without a $99 down payment and possibly a $120 credit to use on services and accessories.
Those taking advantage of that offer would still have to contend with monthly payments of $20 attached to their bill until the device's full $569 price had been reimbursed to T-Mobile. As we remarked last week, that trade-in offer was sort of a raw deal for most users –especially since $120 of the price wasn't actually cash.
Read: T-Mobile iPhone 5 Trade-In Offer Tempts Switchers
Still, if T-Mobile's iPhone 5 continue do well, it could serve as a barometer for the company's upcoming financial fortunes. As the fourth-largest carrier in the United States and the last to receive the iPhone 5, the company had long suffered for its not carrying Apple's iPhone. Last fall the company attempted to stem the tide of users switching to get the iPhone by offering SIM cards and faster speeds for users who had unlocked devices.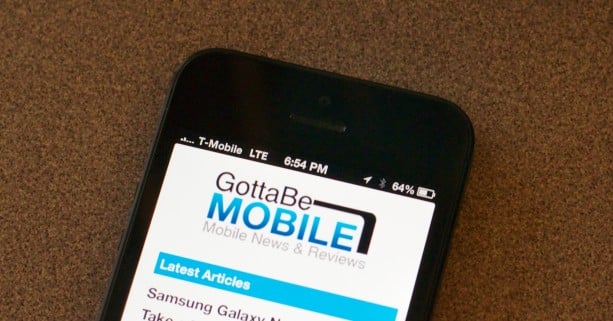 This past weekend GottaBeMobile completed its own round of real-world speed tests, pitting T-Mobile's iPhone 5 against its brothers on AT&T and Verizon. Even during rush hour traffic, we found that the performance of T-Mobile's relatively young 4G LTE network, held its own against Verizon, even if it didn't beat AT&T 4G LTE outright.