T-Mobile Lures iPhone Owners With Free HTC One S Through Trade-In
A new promotion that T-Mobile is running starting today and ending on May 8th will allow customers to trade-in their smartphones at a T-Mobile retail store for credit towards any new T-Mobile handset of their choice. The device fetching the most value is any generation of Apple's iPhone, which T-Mobile USA does not offer though the network unofficially supports unlocked GSM iPhone models, with a trade-in value of $200. Various Android, BlackBerry, Windows Mobile and Windows Phone, as well as Symbian smartphones running OS 9.0 or higher will fetch at least $100 guaranteed. And any other phones, including feature phones, will fetch you $50 of credit that you can apply to a purchase of any 4G HSPA+smartphone that the nation's fourth largest wireless carrier offers on its lineup.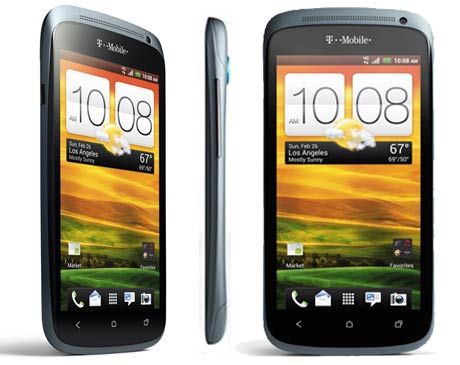 With the iPhone netting a $200 trade-in credit, users can effectively get T-Mobile's latest handset, the HTC One S, for free. The catch, however, is that you do have to sign a two-year contract with T-Mobile's network. The HTC One S, coincidentally, is available starting today and is powered by a dual-core Snapdragon S4 1.5 GHz CPU and comes with a 4.3-inch qHD display, which means that there isn't much of a gap between the HTC One S and HTC's flagship One X smartphone, which has a larger display with a 720p HD resolution and the same Sanapdragon S4 CPU in the U.S.
The other catch to this promotion is that the phone you're trading in has to be functioning. Other than that, unlike other trade-in offers, you're guaranteed the amounts quoted regardless of how beat up or dinged your phone is.

As an Amazon Associate I earn from qualifying purchases.