T-Mobile, MetroPCS Merger Now Complete: What It Means For Subscribers
The merger between T-Mobile and MetroPCS is now complete, bringing more subscribers to the MetroPCS brand and both the combined carriers to the New York Stock Exchange under the TMUS symbol.
The combined carrier will continue to operate under the T-Mobile and MetroPCS brands, each maintaining their current phone plans and networks. Users won't se much change at first, but the benefits of the merger will slowly reveal themselves to users soon.
MetroPCS users will see the biggest change in the near future. The merger will bring a number of new smartphones to MetroPCS stores that users can choose from. Those devices may work on both T-Mobile and MetroPCS networks, but will still fall under the MetroPCS brand. That means users will get the same prepaid plans on those new phones.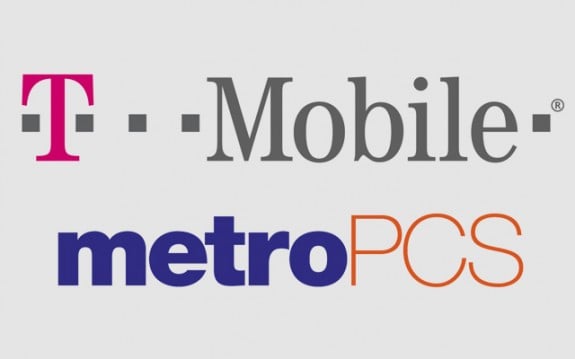 The merger may bring the iPhone to MetroPCS sometime in the future, thanks to the recent release of the iPhone 5 on T-Mobile. The carrier is also waiting on the recent Samsung Galaxy S4, which should come sometime soon.
While the new carrier will continue to operate both brands and keep MetroPCS's current 3G network running, the plan is to combine the two carrier's spectrums for a better 4G LTE network. In 2014 the company will bring 20+20MHz 4G LTE to "approximately 90% of the top 25 metro areas."
The combined 4G LTE network should prove faster and more reliable than the 4G LTE networks both T-Mobile and MetroPCS currently use. It will also help T-Mobile expand its 4G LTE network, which just started earlier this year and only covers a few cities. The carrier previously said it hopes to bring 4G LTE to 100 million people by the end fo 2013.
The merger also brings T-Mobile USA to the New York Stock Exchange for the first time under the TMUS ticker.
While T-Mobile's merger is now complete, its competitor Sprint is still involved in a number of deals that will see either Softbank or Dish buy the carrier.