T-Mobile myTouch 4G Gingerbread Update Begins Rolling Out Tomorrow
T-Mobile has announced that the myTouch 4G's Android 2.3 Gingerbread update will begin to roll out tomorrow, July 20th. However, the roll out is not going to reach every single myTouch 4G owner and the carrier says that the update will last through the end of the year. Talk about bizarre.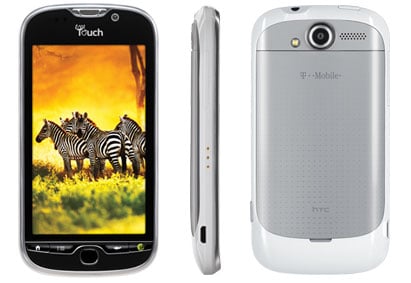 According to T-Mobile's support page, the update will roll out tomorrow as a limited test pilot with a larger roll out starting in the next couple of weeks after the carrier has determined if it's worthy. Here is how T-Mobile has outlined the process:
T-Mobile  and HTC are proud to announce the Android 2.3.3 (Gingerbread) system upgrade  for the T-Mobile myTouch 4G. There will be a limited pilot for the update  starting July 20. A broader rollout to myTouch 4G customers will begin in the  coming weeks and will continue through the end of the year.

The  update provides the following enhancements and improvements.

New features:

2010  Exchange compatibility
New  version of Swype
Android  2.3 (Gingerbread) OS

Improved issues:

Bluetooth®  audio works better when answering a call from phone and Bluetooth is paired
Display  is more stable and responsive during boot up or use
Domestic  roaming data connection is more stable
Message  inbox saves
Various  software and stability improvements

Important: The timeline for receiving the update cannot be expedited. T-Mobile will be unable to manually push the software to customers who ask to receive it.
So, if you're lucky, you might see Android 2.3 arrive on your myTouch 4G tomorrow which is pretty awesome. If you're not so lucky, you will likely get it in a few weeks so keep those fingers crossed that the process goes smoothly otherwise you might have a little bit of a wait ahead of you.
Via: TMoNews