T-Mobile myTouch 4G Slide Finally Shows Its Face (Photos)
We've heard a lot about T-Mobile's myTouch 4G Slide aka HTC Doubleshot but before today, we could imagine what the device looked like. Fortunately, some photos have leaked out giving us a glimpse of the Magenta carrier's upcoming dual-core QWERTY slider.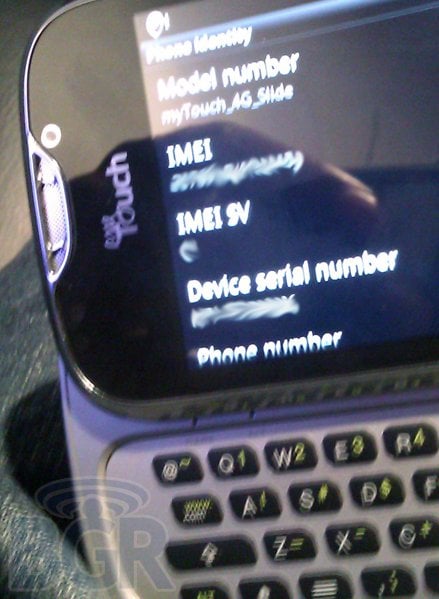 While these photos are a bit blurry, they reveal a couple of things. First, the name. Yes, the Doubleshot is the myTouch 4G Slide. Second, the Android version. The myTouch 4G Slide is going to be an Android 2.3 device with this version running the latest version, Android 2.3.4.
It's also apparently going to be coming with the latest version of HTC Sense, HTC Sense 3.0, making this an extremely desirable device. According to the person who took this picture, the device runs just as smoothly as the HTC Sensation.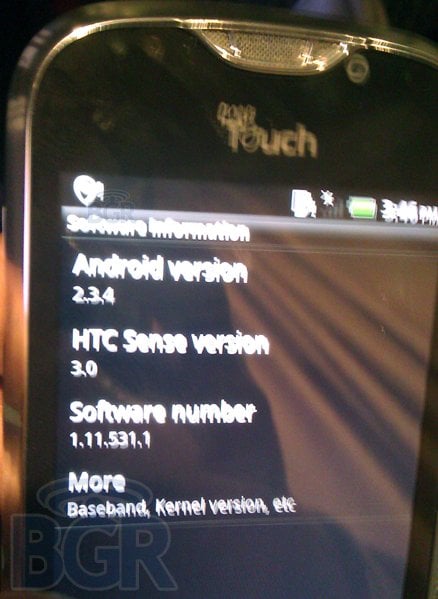 The myTouch 4G Slide will also have an 8MP rear camera and a keyboard that is similar to that of the T-Mobile G2's. Sadly, it the photographer says that the display is nothing to write home about. It also won't be 3D.
As for a release, it appears that the myTouch 4G Slide will be hitting shelves during the first or second week of July and not this month as we thought it might.
Via: BGR