T-Mobile myTouch 4G Slide (HTC Doubleshot) Inches Closer to Launch
It's looking more and more like we might see an announcement from T-Mobile regarding the myTouch 4G Slide aka HTC Doubleshot in the very near future as the device has just passed through the FCC and is now ready for launch.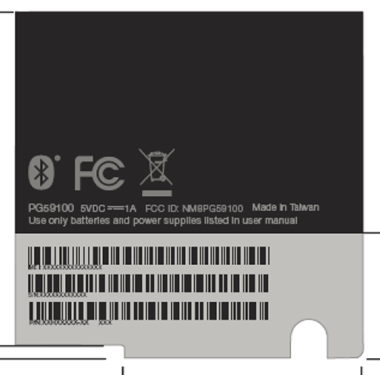 T-Mobile is expected to show off three new HTC devices at an event on June 8th which means there is a distinct possibility that that could be the day we see the carrier announced its latest dual-core smartphone.
This news comes after we saw specifications of the HTC-made myTouch 4G Slide came to the surface indicating that this will be T-Mobile's first QWERTY slider rocking both 4G speeds and a dual-core processor.
Specs are said to include a 1.2GHz Snapdragon processor from Qualcomm with an Adreno 220 CPU, 768MB of RAM, a VGA front facing camera, an 8MP rear facing camera, possible support for 1080p 3D video, and a 3.7 inch WVGA LCD display.
Unfortunately, no known photos of the device exist, however, expect that to change in the very near future.
Via: Wireless Goodness

As an Amazon Associate I earn from qualifying purchases.