T-Mobile Officially Announces the HTC Radar 4G with Windows Phone Mango
We recently saw the HTC Radar 4G for T-Mobile show up at the FCC. We also saw it leak out by way of a photo shoot. And now, we have our official announcement from the carrier itself. T-Mobile has announced that the Radar 4G, which will be powered by Microsoft's Windows Phone 7.5 Mango software, will be out in time for this year's holiday festivities. That's right. We have a long wait ahead of us.
No specific release date for the Radar 4G, just the release window, but at least T-Mobile had the courtesy to confirm some of the specs on this device that was originally announced earlier this month.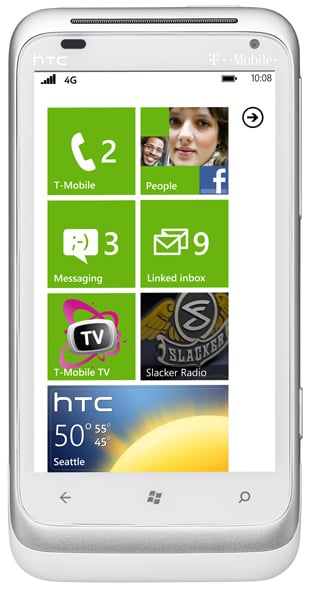 The HTC Radar 4G is going to be coming to T-Mobile's HSPA+ network and will feature a 1GHz Qualcomm Snapdragon processor, a 3.7-inch LCD display, a 5MP camera with flash, and 512MB of RAM.
So, it should see a pretty affordable price tag when it hits shelves.
It's unclear if it will be available on T-Mobile's  HSPA+ 42mpbs network like the Galaxy S II and Amaze 4G and we probably won't know for sure until we get closer to the device's launch.