T-Mobile Quietly Discontinues The G2
We had heard that T-Mobile might be doing this very thing in the near future and sure enough, it appears that the carrier has done it. The HTC-made G2 is now in smartphone heaven as it has reached the end of its life after only being out since September of 2010.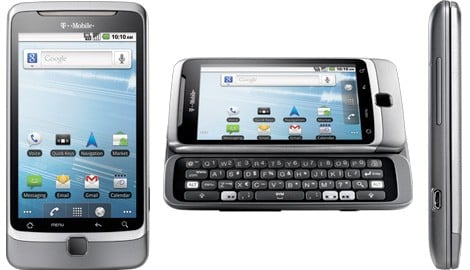 That's right, the G2 hasn't even been out a year but that didn't stop T-Mobile from slapping the EOL (end of life) sticker on it. It was also one of the carrier's first (it actually was the first) devices that featured 4G speeds. Oh, and  it was an extremely solid phone too as it came with vanilla Android 2.2 Froyo and a great QWERTY keyboard.
It's always sad to see a smartphone like the G2 go but don't let it's death get you down. First, T-Mobile is still going to be giving owners updates. An upgrade to Android 2.3 Gingerbread is very much on the agenda and it's inching closer and closer to release.
Also, the fact that the G2 has reached EOL means that another device should be on the way soon, likely in the form of the HTC Doubleshot aka myTouch 4G Slide. It looks like a quality device and one that should make T-Mobile customers happy.
Still, it's OK to mourn the loss of a phone that died at far too young of an age.
Via: TMoNews

As an Amazon Associate I earn from qualifying purchases.