T-Mobile Quietly Embraces Nexus 4 Owners on New LTE Network
After having launched its new 4G LTE network in a few select markets in the U.S., Google's Nexus 4 owners are finding lots of love from T-Mobile as the carrier is now quietly supporting the unlocked Android handset on its nascent LTE network.
When the Nexus 4 launch, there were lots of debate and speculation on LTE support. A tear-down of the smartphone revealed that LG had indeed equipped the Nexus 4 with an LTE modem, but the manufacturer subsequently said that there was no antennas for the LTE signal so the modem itself is non-functional. Google later played down LTE support saying that it was focused on the global pentaband 3G radio to bring universal connectivity to a global audience, but AT&T and T-Mobile customers were eventually able to hack the device to get the Nexus 4 operating on AT&T's more limited Band 4 LTE footprint in the U.S., the same band that T-Mobile is now operating its newborn LTE network.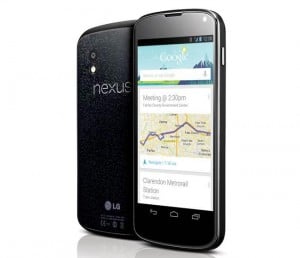 Right now, LTE support on the Nexus 4 is still unofficial. Google itself hasn't responded to T-Mobile's new LTE and UNcarrier network announcements earlier this week. Instead, it is through the work of hackers like those on XDA-Developers that we're discovering patches and solutions to get 4G LTE on the Nexus 4 for T-Mobile, according to the latest report on Droid-life.
Through custom ROMs and old baseband radio firmware, users are able to get unofficial LTE access on the Nexus 4.
The benefit of getting the Nexus 4 onto T-Mobile's 4G LTE network is that LTE delivers much faster real-world speeds compared to T-Mobile's 4G HSPA+ network. Though T-Mobile offered extremely competitive HSPA+ speeds in the U.S., LTE is much faster. And T-Mobile may also get some benefit as well and should persuade Google to update the Nexus 4 to support LTE as LTE is less bandwidth-intensive than HSPA+.
In the past, Google has been known to hide hidden 'Easter egg' features in its products that bring whimsical fun. It looks like LTE support may be the biggest 'Easter egg' feature of the Nexus line to date.
With official LTE working on the Nexus 4, perhaps this may open the doors for a Nexus 5 smartphone to support pentaband 3G and LTE for both AT&T and T-Mobile USA. This isn't that novel as the Sony Xperia ZL already supports both AT&T's and T-Mobile's 2G, 3G, 4G, and LTE networks in the U.S.
As we're seeing multi-band LTE radios that support AT&T and T-Mobile in the U.S., this would help pave the way for more accessibility. If AT&T customers are dissatisfied with the Rethink Possible network, these compatible phones can be activated and re-used, if unlocked, on T-Mobile supporting legacy networks as well as the fastest LTE speeds. Similarly, if UNcarrier customers find themselves displeased, they can take their unlocked equipment and Rethink Possibile on AT&T with a swap of a SIM.
After all, the ultimate goal of the Nexus line is to bring flexibility to users, and a Nexus 5 could potentially deliver that given what we're seeing as Google quietly working to get LTE support on the Nexus 4 in this early stage. Cross-carrier compatibility will help unshackle users from contracts, carriers, and will be an economically- as well as environmentally-sound initiative as equipment can be re-used.

As an Amazon Associate I earn from qualifying purchases.