T-Mobile to Retire Galaxy Tab, Bring Dell Streak 7 February 2?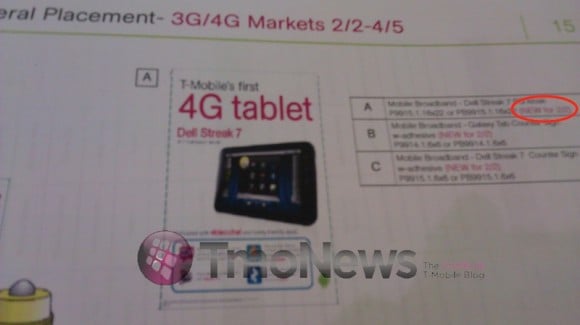 The Dell Streak 7, Dell's 7-inch tablet, may be slated to hit T-Mobile USA on February 2nd as the GSM carrier's first 4G-enabled tablet. The Dell Streak 7 will be an HSPA+ tablet that will support up to 21 Mbps theoretical download speeds.
According to TmoNews, the introduction of the Dell Streak 7 will also mark the end of life of the Galaxy Tab on T-Mobile's network. The 3G-capable tab will be retired after stock is depleted at the end of January to make room for newer tablets as the carrier upgrades its networks and newer tablets with better specs hit the market.
In addition to the Dell Streak 7, T-Mobile USA will also be carrying the LG G-Slate, though release date and availability for that tablet is not yet known at this time. Both tablets were showcased at CES.

As an Amazon Associate I earn from qualifying purchases.