T-Mobile Reveals Samsung Galaxy S III Pricing and Launch Info
Finally, after several weeks of waiting, T-Mobile has revealed its Samsung Galaxy S III launch information including its odd release date and its pricing.
According to TMoNews, T-Mobile will launch the Samsung Galaxy S III in its top 29 markets starting June 21st. On that day, the device will be available in-stores in those cities making T-Mobile the first carrier to get the phone into physical retail locations.
The rest of the United States will likely see the T-Mobile Samsung Galaxy S III launch on June 27th in physical locations.
T-Mobile says a small number of devices will be made available online, though, those are sure to sell out quickly.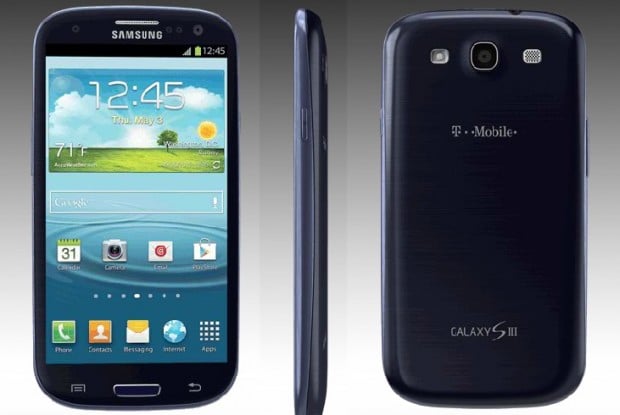 The 29 markets that will see the Samsung Galaxy S III launch include:
LosAngeles,CA
Chicago,IL
Phoenix,AZ
Houston,TX
SanDiego,CA
NewYork,NY
Seattle,WA
Miami/Ft.Lauderdale,FL
Dallas/Ft.Worth,TX
SanFrancisco,CA
SaltLakeCity,UT
Denver,CO
Minneapolis,MN
Tampa/St.Petersburg,FL
Philadelphia,PA
SanAntonio,TX
Portland,OR
Austin,TX
Atlanta,GA
KansasCity,MO
Boston,MA
Sacramento,CA
Orlando,FL
Detroit,MI
WashingtonDC*
Cleveland,OH
Jacksonville,FL
Charlotte,NC
McAllen,TX
Again, those are the markets that will see the phone launch in stores in two days.
As for pricing, T-Mobile customers will be paying a little bit more than customers on AT&T, Sprint and Verizon. T-Mobile will be charging $629.99 off-contract for the Galaxy S III, $229.99 on a Value data plan and $279.99 on a Classic data plan.
So, those looking to pick up the T-Mobile Samsung Galaxy S III need to prepare to shell out more money, even if the phone is HSPA+ and not 4G LTE in nature.
It appears that T-Mobile has also been affected by the shortages that Samsung has faced due to the popularity of the Galaxy S III. Sprint has already had to delay parts of its Samsung Galaxy S III launch and the Galaxy S III launch in Canada was pushed back a week.

As an Amazon Associate I earn from qualifying purchases.