T-Mobile Score Is How Users Get the Galaxy S5 for Less
T-Mobile subscribers who sign up for the company's new T-Mobile Score discount program stand to save big money on the next smartphone they purchase. In fact, the company is promising users free entry-level smartphone upgrades in six months and big discounts on expensive smartphones like the Samsung Galaxy S5 too.
T-Mobile shared what users need to know about T-Mobile Score in a press release this morning. Mainly, T-Mobile Score works like a subscription discount service. $5 a month gets users a T-Mobile Score membership. After the first six months subscribers can use their T-Mobile Score subscription to get a new low-cost smartphone. T-Mobile uses the OneTouch Evolve 2 as in example of the free low cost phones users can get for free after being in the program for a certain amount of time.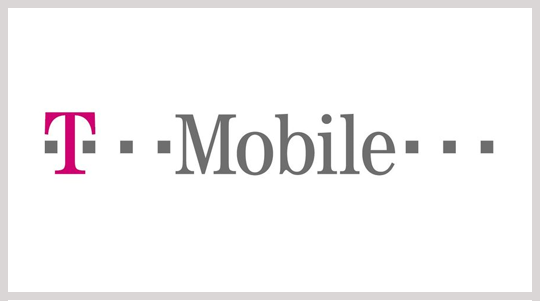 Getting a free OneTouch Evolve 2 through T-Mobile Score isn't likely to get users salivating. What'll really get them excited is any discounts T-Mobile Score will give them on popular flagship smartphones like the Samsung Galaxy S5. After 12 months T-Mobile says users can save $150 on the cost of the Samsung Galaxy S5. T-Mobile's showcase indicates it'll also knock $150 on the cost of Google Nexus 6 after 12-months too. To be clear, T-Mobile says it'll discount all of its 4G LTE line-up for users who stay in the program for 12-months.
Read: T-Mobile Makes it Even Easier to Get the iPhone 6
All told, T-Mobile Score is just another reason for the young and modest to switch to T-Mobile instead of staying on other carriers. The company is hoping that making it even easier for users to upgrade will lead to big defections from AT&T, Verizon and Sprint. Last week the company unveiled T-Mobile Smartphone Equality, which was also tailor-made to attract the young and those who feel slighted by other carriers. Instead of running credit checks when users are ready to upgrade, T-Mobile says users with decent payment history over 12 months will get the best upgrade pricing without a credit check. That's big, because T-Mobile heavily relies on its Equipment Installation Plans to get new devices in users hands. Think of EIPs as getting a smartphone with financing. Instead of paying for the entire cost of the phone up-front, users pay down the remaining balance over two years in installments tacked on to their bill.
T-Mobile Score should save real people, real money, which is always good. The problem here is going to be convincing anyone to sit still long enough to hear that argument. It is one thing to offer users immediate savings in return for payment now, it's quite another to ask users to tack on an extra $5 to their monthly bill for savings that they might not use for a year or two years. Even once they get the savings, they'll still have to pay the reminder of the balance down anyway. Sure, with the discounts those payments will come to an end faster, but it's still not as if they're paying nothing at all. Of course, that's a critique on the service's high-end offerings. Anyone who doesn't bother with expensive smartphones might find the $60 a year is worth it.
T-Mobile Score is now available online at T-Mobile's website for current T-Mobile users to add to their plans. To do so, users will need to login to the My T-Mobile Account area and add it on to their plan like they would other premium services like T-Mobile Jump early upgrades. Users who decide sign up run now won't be able to get their first free low-end smartphone until July. That $150 discount on high-end smartphones wouldn't be available until next February.
Samsung is expected to announce the Galaxy S6 in just a few short weeks, making T-Mobile's references to the Galaxy S5 somewhat irrelevant. In fact, by the time users are able to use T-Mobile Score for a big discount Samsung could be on the verge of announcing a Galaxy S7.