T-Mobile Will Pay You Back for Unused Data in 2017
In typical T-Mobile fashion CEO John Legere took the stage at CES 2017 to announce major changes for the Uncarrier. Like ditching extra charges from taxes and fees, to giving users money back if they use less than 2GB of data. It's called Un-carrier Next, and here's everything that's changing for new or existing customers.
Starting January 22nd T-Mobile will make the below changes official. In short, the idea is to simplify all plans and billing, then save customers money. Really save you money, rather than just saying they will.
Read: How to Unlock Your T-Mobile Phone
For the past few years T-Mobile has been unlike any wireless carrier in history. Changing the game and calling others like AT&T and Verizon out on their shenanigans. That all aside, what will the latest changes mean for you and your family? Read on to find out.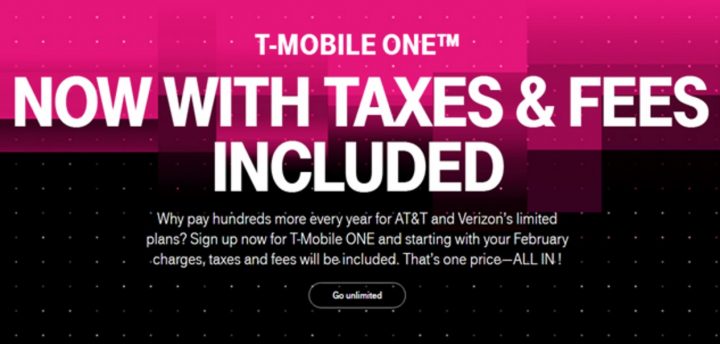 All other carriers make reading their bill extremely hard. Hidden fees and taxes jack up the price, and cause pain points for customers. John wants to do away with all of that. As a result they're going "All-In" with the latest T-Mobile One Plans that were unveiled in 2016.
One Plan Moving Forward
Starting January 22nd the network is dropping every option or plan except T-Mobile One plans. The idea is to make everything easy to understand. Customers can keep legacy plans, or whatever they have right now. Basically there will be one choice moving forward. Whether that's good for individuals or families, or not.
It will be the familiar "One" plan from last year. Yes, that means you'll have to pay extra to enjoy HD video streaming. Otherwise its unlimited 480p streams.
No More Hidden Fees
Furthermore, the carrier will be including all taxes and fees into the base price of those T-Mobile One plans. Something that is typically a "hidden fee" with other carriers. To make matters even better, they're absorbing the fees without increasing prices. It's a win win for users. Basically there will be one plan, one price, and it won't change.
Additionally, there is a new "Un-contract" initiative. Promising that only customers can change prices. Meaning that throughout 2017 pricing won't change, rates won't go up. A price guarantee for unlimited 4G LTE data plans.
Kickback Program
However, you came here to read about what's in the title. Free money. Starting January 22nd T-Mobile will pay you back for the data you don't use. Well, so long as you're one of the few customers that doesn't need much. Since all users will be on unlimited One plans, they can't give money away to everyone. It isn't quite what you think.
It's called the Kickback Program. Customers that use less than 2GB of data per month will receive a $10 bill credit, or $10 credit as a reward. Instead of data rollover, T-Mobile is simply paying you back for the data you don't use. Similar to Google Project Fi, but not as flexible. This is only on T-Mobile One plans and if you barely touch your data.
"T-Mobile Kickback gives customers a $10 bill credit for every line that uses less than 2GB of data in a post-paid month. Those bill credits can be for up to 12 lines at once for a maximum of $120 back."
In closing, T-Mobile is offering a $150 check or gift card to any customer who ports a number from another carrier and joins the Un-carrier movement. The new one and only "One" plans are required for new customers, existing users can upgrade, and pre-paid plans will remain the same.
All said and done T-Mobile is simplifying carrier billing, eating the fees and taxes, and promise not to raise your bill. Then, will give select users money back who don't use more than 2GB of data. Sounds like an interesting plan for 2017. Stay tuned for more details when the changes go live starting January 22nd.