T-Mobile Introduces the Samsung Galaxy S Blaze 4G
Those of you on T-Mobile following CES 2012 may have been wondering when or the carrier would announce some new hardware. Fortunately, the carrier has done just that and just unveiled a new Galaxy S device from Samsung called the Samsung Galaxy S Blaze 4G.
Don't let the mouthful of a name turn you off to it though. There are definitely a few things to like about T-Mobile's latest HSPA+ smartphone.
First off, it's going to be running on T-Mobile's 42Mbps HSPA+ network. Second, it's going to be rocking a gorgeous Super AMOLED touchscreen. Third, it'll have a dual-core 1.5GHz Snapdragon S3 chip on board.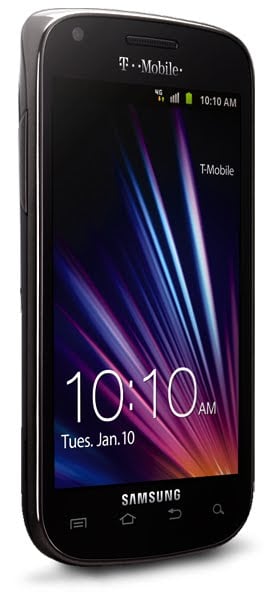 However, that's all the carrier has announced leaving the rest to guesswork and future announcements.
As far as a release date goes, the carrier says that it will be available at some point later on this year for an undisclosed price. So, that's that.
It's certainly an intriguing device and we should definitely hear and hopefully see more from the Galaxy S Blaze 4G in the days ahead.

As an Amazon Associate I earn from qualifying purchases.