T-Mobile Ups the Stakes to Revive MetroPCS Deal
T-Mobile USA parent Deutsche Telekom may be revisiting the terms it is offering to MetroPCS shareholders as reports that shareholders may reject the acquisition offer on present terms are surfacing. In an exclusive, Reuters is now stating that German telecommunications giant Deutsche Telekom may be increasing its offer to acquire MetroPCS.
The company initially denied any deal sweetening, but later changed its position to 'no comment.'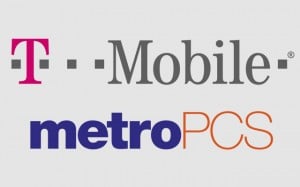 If the deal fails, it would be a second huge set back for T-Mobile USA. In 2011, AT&T had announced it would acquire T-Mobile USA in a deal valued at $39 billion, but the acquisition fell through due to regulatory hurdles and concerns over anticompetitive practices that an even larger AT&T would have over the wireless industry.
Reportedly, T-Mobile's board is still divided on whether or not to add incentives to appease MetroPCS' activist shareholders, who may be holding out. The merger, which is important to T-Mobile, would allow the fourth largest carrier in the U.S. to add subscribers, build its network, expand LTE coverage, and most importantly gain valuable spectrum to accommodate more users and faster data access speeds. T-Mobile is already behind its largest rivals in LTE deployment, with Verizon having the most coverage and most mature LTE network followed by AT&T Mobility and Sprint Nextel. Sprint, which itself is in the midst of being acquired by Softbank, is appealing to regulators and trying to soften the deal by committing to not using China-based Huawei to build its network; Huawei and ZTE have been the subject of U.S. scrutiny with fears that the company may be operated by China state government and spy agencies making U.S. airwaves vulnerable to a cyber attack.
In the case of T-Mobile, MetroPCS activist shareholders are trying to get the combined company to reduce the debt carried on its balance sheet.
The most important change that shareholders will look for is a reduction of the $21 billion in debt that the combined company is expected to have on its books, including $15 billion in inter-company senior secured debt.
Under the proposed merger agreement, T-Mobile would pay $4.06 per share and allow MetroPCS shareholders to own the equivalent of up to 26 percent in stock; Deutsche Telekom would control the rest of the company.
In a bid to stay competitive, T-Mobile is hoping to revolutionize the industry it's in by changing to a contract-free, no subsidies model. Other carriers are still evaluating T-Mobile's success with the latest changes before deciding whether or not they want to pursue the same strategies.
While T-Mobile is looking to merge with MetroPCS, there are also rumors that rival Verizon is trying to buy out Vodafone's shares in Verizon Wireless. If successful, Verizon Wireless would become wholly owned by Verizon Communications.

As an Amazon Associate I earn from qualifying purchases.