T-Mobile Website Outs Huawei Android Springboard Tablet
We've heard of Huawei's Springboard Android Honeycomb tablet before through a leaked product launch roadmap from T-Mobile USA, and now it looks like hints of the Springboard tablet are beginning to show up on the nation's fourth largest carrier. According to the earlier leak, the Springboard is expected to be launched in November. The tablet will rely on 4G HSPA+ mobile broadband as well as WiFi to connect to the Internet and will feature a 7-inch 1280 X 800 resolution display, dual-core 1.2 GHz processor, dual cameras, and what appears to be a unibody enclosure similar in design to the HTC Flyer tablet of the same size but slightly lower resolution.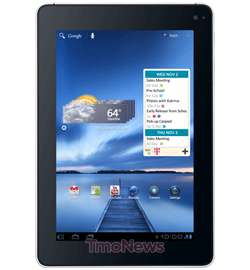 Hints of the Springboard product name as well as early press images were revealed on the carrier's website.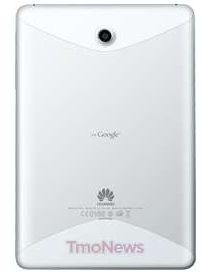 The Springboard will be the third 7-inch Android tablet on T-Mobile USA's product lineup, following the launches of the Galaxy Tab 7-inch and the Dell Streak 7-inch. Another 7-inch tablet that will launch on T-Mobile will be the Galaxy Tab 7 Plus.
Via: TmoNews

As an Amazon Associate I earn from qualifying purchases.