T-Mobile's Android 4.0 Situation Doesn't Look Good
Earlier today, Samsung revealed specifics on which of its devices in the United States would see the upgrade to Android 4.0 Ice Cream Sandwich. The manufacturer detailed, specifically, which devices on which carriers would be getting the upgrade in the days ahead. And while it detailed devices on AT&T, Sprint and Verizon, the space for T-Mobile devices was suspiciously left blank.
Instead of a list of the devices, T-Mobile users were greeted with a very vague and unwelcoming message.
The message reads:
We are in close communication with T-Mobile to ensure that eligible devices are upgraded to Android 4.0 Ice Cream Sandwich in the coming months and will provide updates as we have additional details to share.
Not good, not good at all, especially when the news comes on the heels of Cincinnati Bell, a regional carrier based in the U.S., beating T-Mobile to the Android 4.0 punch on the HTC Sensation.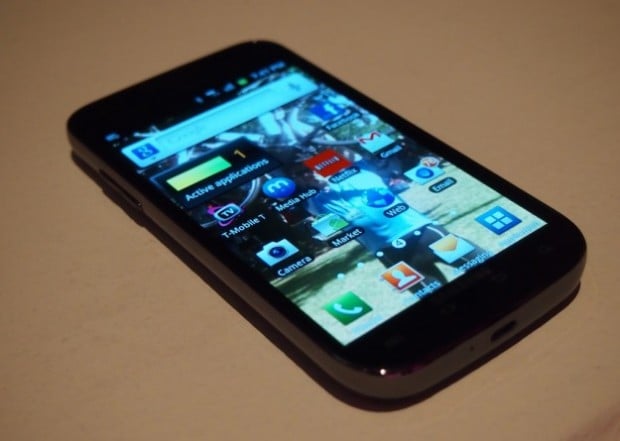 Read: Why I'll Always Think Twice About Buying an Android Phone.
In fact, T-Mobile has delayed the Android 4.0 update for the HTC Sensation 4G, one of its flagship devices, until May at the earliest.
Clearly, this does not bode well for those who own devices like the Galaxy S II, Galaxy S Blaze 4G, Exhibit II 4G, or the Galaxy Tab. (Or the HTC Amaze 4G.) Not to mention, the list has also almost assuredly crushed the hopes and dreams of Samsung Vibrant owners as Galaxy S devices are not listed anywhere on the page.
Unfortunately, the situation is a mysterious one. The fact that Samsung neglected to include any devices on the list is not a good sign. I have no doubt that at least some of these devices will get the update, but from the looks of things, it could be months before they do.
And at that point, Google might have already announced Android 5.0 Jelly Bean, which would just be silly.
In my opinion, this is a black eye for both Samsung and T-Mobile and I think at least one of them  should address customers with specifics soon, even if the news is grim.
How have you taken the news, T-Mobile customers?

As an Amazon Associate I earn from qualifying purchases.