T-Mobile's HTC One S Is Good, But Customers Should Wait
Today is a pretty big day for T-Mobile USA, those looking to get a smartphone on T-Mobile, those looking to get a smartphone, and smartphone lovers in general. The HTC One S has arrived on T-Mobile's network which means T-Mobile has its first Android 4.0 Ice Cream Sandwich smartphone and the United States has its first device running HTC Sense 4.0. And while the device is tempting, customers would be smart to wait to make a purchase.
The reasoning is simple.
On May 3rd, Samsung is going to be announcing its next Galaxy smartphone, a device that is widely rumored to be the Samsung Galaxy S3 or Galaxy S III. And while it's unclear as to whether the device will be heading to T-Mobile, history points to that being the case.
T-Mobile carried the original Samsung Galaxy S as the Samsung Vibrant. It also currently plays host to the Samsung Galaxy S II, a device that we believe is one of the five best Android phones on the market.
Read: HTC One S Review.
And with the Galaxy S3 expected to trump the Galaxy S II in just about every possible way, it would be in customers best interests to at least wait and see what Samsung has up its sleeve.
Now don't get me wrong. The HTC One S is a fantastic device and one that should definitely be considered even if the Galaxy S3 is a monster smartphone. It packs a thin design, a speedy S4 processor from Qualcomm, Android 4.0 Ice Cream Sandwich and a spacious screen. It also runs on T-Mobile's HSPA+ 42 network.
However, the Samsung Galaxy S3 should be comparable but it will likely also have some other intriguing features on board because the device represents Samsung's answer to the iPhone 4S and the upcoming iPhone 5.
Read: What to Expect from the Samsung Galaxy S III Event.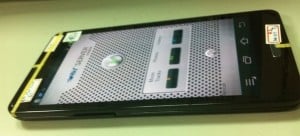 Translation: It'll be a flagship device, and it will be T-Mobile's flagship Android smartphone if it does in fact land on the Magenta carrier.
And I believe that it will.
T-Mobile doesn't have the iPhone and it doesn't have a 4G LTE network and thus, it needs a superphone in order to compete with the likes of AT&T, Sprint and Verizon.
Granted, we haven't seen any details leak out just yet but there is a reason for that. Samsung has this device under lock and key and details regarding the device are still scarce. This kind of secrecy is rare for a device that isn't branded with Apple's logo and that's why I believe that this phone is going to be an absolute blockbuster.
And let's face it. There isn't much risk involved here. We only sit a few days out from Samsung's Galaxy S3 event and the HTC One S isn't going anywhere.
So my suggestion is to wait. If it were any other device, I wouldn't be offering up this advice. But I think that the Galaxy S3 is going to be the best Android smartphone to be released this year (Nexus aside) and I think it will be coming to T-Mobile.
And if it doesn't, snag the HTC One S. You can't go wrong with either.

This article may contain affiliate links. Click here for more details.