Tabletop Gaming on Microsoft Surface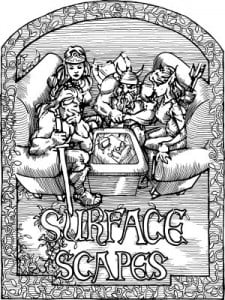 Nerds rejoice!* A team at Carnegie Mellon University is taking gaming on Microsoft Surface to its logical end: as a dynamic, interactive board for tabletop gaming, starting with Dungeons & Dragons. From their website:
The objective of the SurfaceScapes project is to create a proof-of-concept for playing tabletop role-playing games on the Microsoft Surface Table. We will be using Dungeons and Dragons as a basis for our prototype, with the option for future expansion to other role-playing games. SurfaceScapes will provide Game Masters and players with a set of features to enhance the combat and role-playing aspects of tabletop games.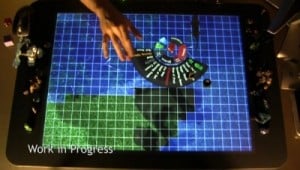 SurfaceScapes is looking to do a lot more than just fancy moving maps. Their goals include tracking character stats, interaction with physical tools such as miniatures (and hopefully dice to keep that feel of rolling), sound effects, and more.
Very exciting stuff, particularly for me since I've been promoting the idea of "Tablets for Tabletops" since 2005. Haven't been gaming much since then, but I'm glad to see the idea being carried forward to Surface. Hope to see more from SurfaceScapes soon. Video demo and more on their site.
Via Engadget
*FYI nerds, in case you hadn't guessed, I'm not excluding myself from nerdhood. My name being printed in the credits of several tabletop gaming books (and on the cover of one) pretty much secures that.