The 10 Best Xbox One, PS4 & Wii U Games from E3 2014
Depending on whether you tend to prefer hardcore games or online multiplayer, E3 2014 was either the most exciting week in gaming since Microsoft and Sony's dueling Xbox One and PS4 launches, or something akin to a lullaby.
The reasoning behind the giant differences in opinion aren't hard to understand either.
Microsoft, in an attempt to recover from what most hard-core gamers considered a colossal failure last year, spent its entire E3 2014 briefing talking about nothing but games coming to the Xbox One and Xbox 360 this year. To be fair, it also shared early looks for games that are coming to the Xbox One in 2015 and further. It was interesting to see the company take fan criticism to heart.
On the opposite side of the spectrum was Sony's E3 2014 press conference. Whereas Microsoft was under a significant amount of pressure to get that core gaming audience excited about exclusives and games with early release content, Sony was free to talk about both gaming and the intersection of its gaming platforms and other entertainment like original television shows. In short, Sony did exactly what Microsoft was criticized for doing last year, except that it provided details about everything that it announced.
Then there was Nintendo. Nintendo didn't have much to share about future hardware, but it definitely didn't need to. Instead the company showed off games, new NFC figures for pairing with the Wii U GamePad and a half-dozen very, very interesting titles that definitely didn't break the mold of Nintendo's past games, but did take fan loved genres in a couple of new directions.
Here are 10 of the best games Microsoft, Nintendo, Ubisoft and others showed off at E3 2014, in no particular order.
Star Fox
There weren't a lot of secret projects announced at this year's event. Mostly that's because refreshing established third-party titles has become more important, thanks to the new generation of consoles.
A profile posted early to a mainstream news website shocked everyone mid-way through Tuesday when it revealed that Nintendo had plans to introduce an updated version of Star Fox. The original version of the game let users fly around space and land on locations in a plane, all the while taking down enemies. We haven't seen much of the game yet, but apparently it's coming to the Wii U sometime in 2015. When it does, it'll feature a two-player controlled helicopter-like vehicle to take advantage of the Wii U GamePad's touch screen.
Star Fox 64 was ridiculously popular and spawned an entire generation of Nintendo lovers. Clearly, Nintendo is hoping that this new title will help rekindle the magic of the original.
Read: Star Fox for Wii U is On the Way
Halo: The Master Chief Collection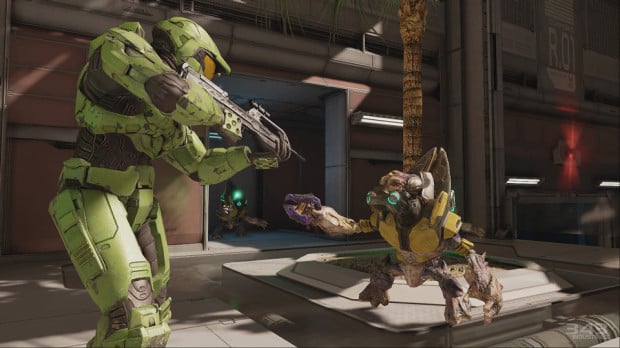 The Xbox One doesn't yet have a Halo game of its own. Late last year insiders at Microsoft Studios revealed that the company decided it'd be a better idea to release a game for the Xbox 360, Halo 4, than it would be to release a version of Halo for the Xbox One's freshman year on store shelves.
Well, that'll officially not be a problem beginning November 11th. On the tenth anniversary of Halo 2 Microsoft is launching Halo: The Master Chief Collection, a giant single game containing every Halo game to include the game's protagonist, The Master Chief. We're talking every single player campaign and every multiplayer experience from Halo: Combat Evolved, Halo 2, Halo 3 & Halo 4.  Halo The Master Chief Collection will only cost $60 and will be exclusive to the Xbox One.
Read: Halo: The Master Chief Collection Includes Halo 5 Beta & More
Assassin's Creed Unity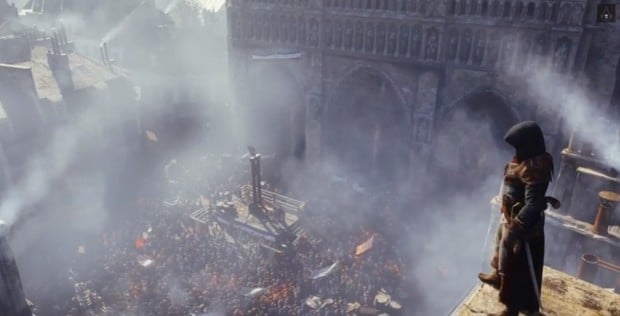 Having game plans leaked with weeks to go before someone is ready to talk about it is never fun for anyone, especially the developer. Thankfully, Ubisoft took the early leaks of Assassin's Creed Unity in stride. We still don't know much about the game following the company's event, but Ubisoft did share some choice nuggets.
First, Assassin's Creed: Unity will be set during the French Revolution and include four-player co-op. Second, it won't feature any female assassins like the developer originally planned. The company is still taking no end of criticism for that last bit of information. No release date for Assassin's Creed Unity was shared during E3 2014. We do know that it's coming sometime this year for the Xbox One and PS4.
Read: Assassin's Creed Unity Revealed
The Division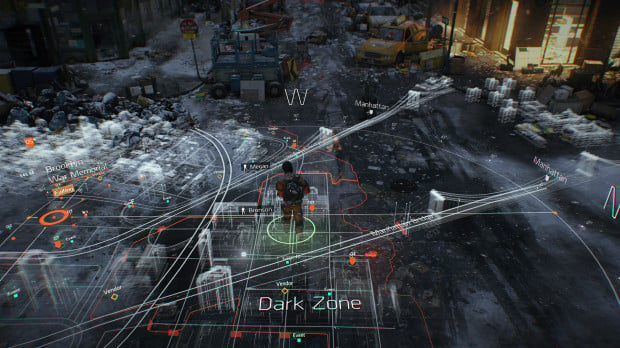 The Division is still behind schedule. Now Ubisoft expects to launch the game in 2015. That being said we now know a great deal more about the experience itself. The Division players will act as members of a special group given orders to protect what's left of the United States after a virus wreaks havoc on the entire population. Game play from Microsoft's E3 2014 Xbox Media briefing shows a game much like every other first-person shooter. Except for the graphics, which look absolutely stunning.
Read: Microsoft Makes it Rain Games at E3 2014
Destiny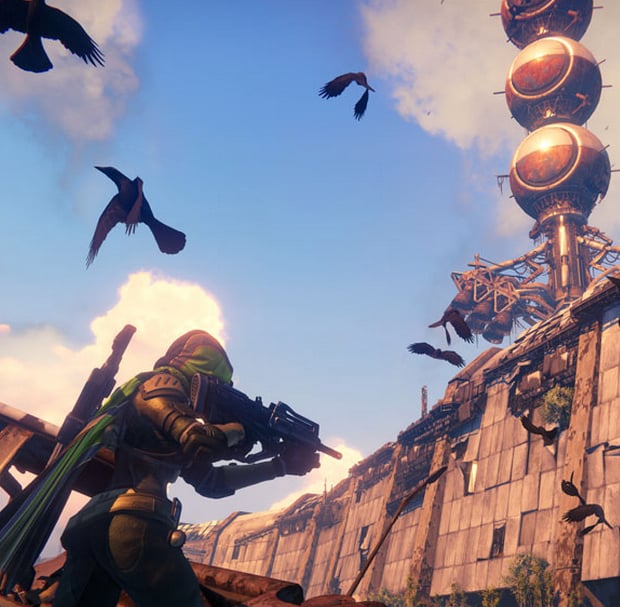 Despite being delayed, Bungie's Destiny still looks as amazing as ever, even if it doesn't exactly bring a lot of new things to the table combat wise.
Video streams from those playing the game's alpha release on the PS4 reveal that the game behaves mostly like past Halo games, except that the multiplayer maps feel bigger and there's a lot of MMO-like player customization going on. As most gamers loved Bungie's Halo games, that's not a knock at all.
Destiny will run on the Xbox One, PS4, Xbox 360 and PS3 when it debuts on September 9th.
Read: How to Play the Best Xbox One & PS4 Games Early
LittleBigPlanet 3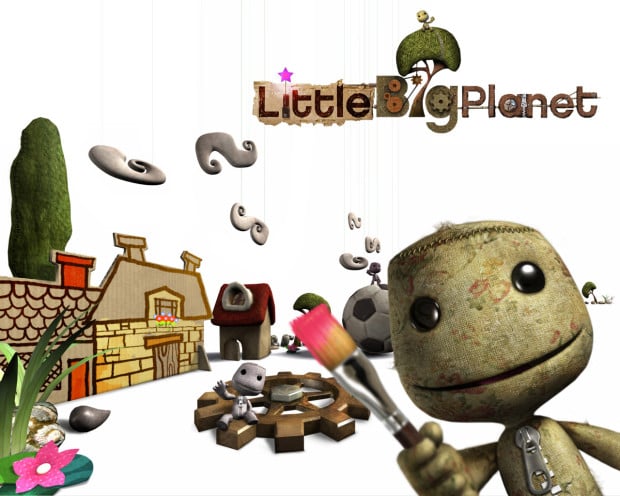 When it appeared, Microsoft's Project Spark seemed to be the only next-generation title to capitalize on games built around the idea of users creating their own games within games. But here comes LittleBigPlanet 3.
For the most part it looks like the gameplay from LittleBigPlanet 2 will be retained. Joining Sackboy will be Oddsock and Swoop, two playable characters who add running and flying experiences. User-created levels from the PS2 will be recreated with more detail in this version of the game. LIttleBigPlanet 3 is scheduled to arrive this November.
Grand Theft Auto V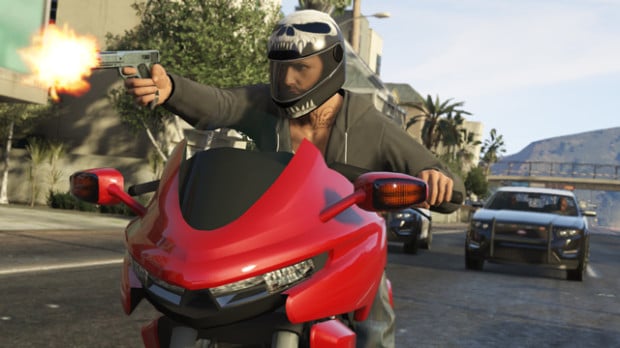 So often video game discussions devolve into sort of "what have you done for me" scenarios. Everyone plays their favorite games, then moves on to blissfully expect the next release in the franchise. Rather than announcing another open-world game filled with white collar criminals and street gangs, Rockstar announced that it'd be rereleasing last year's Grand Theft Auto V for the Xbox One and the PS4.
Just because it's not a new game in the literal since doesn't mean users aren't excited. Last year GTA 5 racked up billions in sales. Those numbers were in spite of users having to pick up Microsoft and Sony's latest consoles.
This new version of GTA 5 should launch sometime towards the end of the year.
Read: PS4 and Xbox One GTA 5 Release Confirmed
Crackdown
Get ready to hunt down all sorts of driving and agility orbs, because Microsoft is reviving the Crackdown series of open world games from early in the Xbox 360's life cycle. We don't yet know much about the game, other than it'll apparently still take place outside of Pacific City and users will be busy as another worker bee for The Agency.
That being said, what's shown on the Crackdown for Xbox One trailer looks remarkably similar to a technology demo that Microsoft showed off earlier this year. It included buildings that realistically crumbled thanks to computing power done over the internet.
Splatoon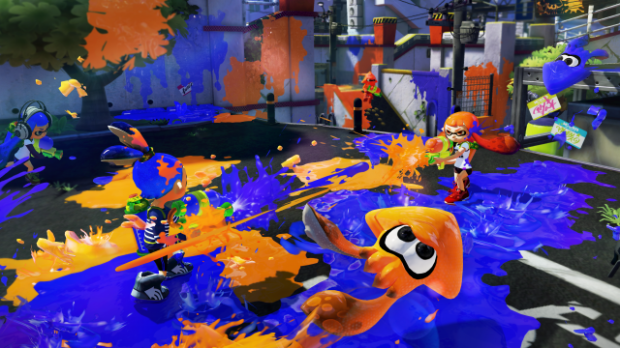 Nintendo's platforms aren't exactly what comes to mind when you're asked to consider systems that have great online third-person shooters. Nintendo must know this because Splatoon, a game it showed off at E3 2014, seems tailor-made to fit this gap.
Users play as squids that can transform into people. When they're in squid mode they can quickly move from one level to the next, provided that portion of the level is drenched in their team's ink. By transforming into a human they're able to cover the level in even more of their colored ink. Written it sounds nuts, but the actually gameplay looks pretty cool. Splatoon won't arrive for the Wii U until 2015 at the earliest.
Super Smash Bros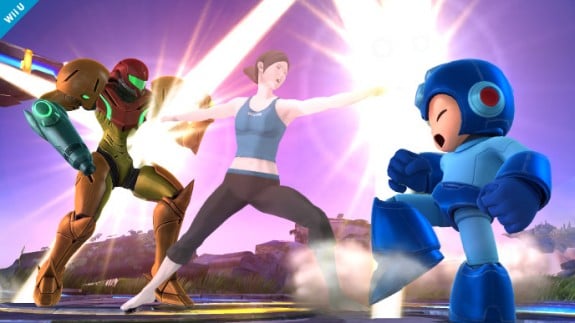 Super Smash Bros for Wii U isn't exactly a newly revealed title. In fact, Nintendo has been talking up the title for at least year. All that talk hasn't made gamers lust for Super Smash Bros for Wii U any less, though, and the new features Nintendo revealed this week won't hurt either.
Users will be able to add playable characters into the game by purchasing specialized toys that communicate with their Wii U GamePad using NFC technology. Nintendo also announced that users will be able to play as themselves, or at least a cartoonish version of themselves.
Super Smash Bros for Wii U should make it to store shelves in time for the holiday buying season this year. There's still no actual release date for it, unfortunately.
Read: Super Smash Bros for Wii U Review is Too Funny to Miss
Sunset Overdrive
What do you get when you cross mutant freaks created by a dangerous soft drink and a cruel sense of humor? You get Sunset Overdrive, the sort-of on rails platformer that's coming exclusively to Microsoft's Xbox One on October 28th in the United States. From a gameplay standpoint it doesn't look all that fresh, but its sense of humor and graphics do make it an interesting title to keep an eye on.
All of these games are on their way to either the Xbox One, PS4 or Wii U sometime within the next few years. Unfortunately, not a single one will be available on older consoles like the Wii and Xbox 360.

As an Amazon Associate I earn from qualifying purchases.