The 5 Best Android Smartphones [July, 2013]
Samsung Galaxy Note 2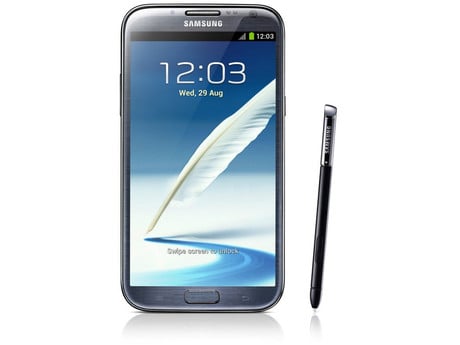 The Samsung Galaxy Note 2, despite challengers from phones like the LG Optimus G Pro, remains on this list thanks to powerful hardware, unique software and a decreasing price tag.
Read: Samsung Galaxy Note 2 Review.
Samsung's Galaxy Note 2 will likely be replaced by the Galaxy Note 3 sometime after September 1st though it will remain an option to consumers even after the Galaxy Note 3's arrival.
Even better, Samsung will likely be outfitting it with Galaxy S4 and Galaxy Note 3 features in the future, making it a logical buy for those that are signing up for a new contract.

This article may contain affiliate links. Click here for more details.