The 5 Best Sprint Smartphones [April, 2013]
Like AT&T and Verizon, Sprint is also going to be getting a bit of a boost to its smartphone lineup during the month of April. The boost will help to enhance an already solid smartphone lineup at the Now Network, a lineup that many smartphone shoppers will likely be looking at over the course of the next month.
Read: The 5 Best AT&T Smartphones [April, 2013].
While the past few months of 2013 have been rather quiet in terms of big name smartphone releases in the United States, April is about to change all of that as two big name devices are poised to touch down in the United States. Those devices are the HTC One and the Samsung Galaxy S4, devices that will challenge the iPhone for supremacy in the smartphone world.
And as luck would have it, both device's will be heading to Sprint, the last remaining U.S. carrier that offers pure unlimited data to new customers.
Sprint remains relegated to the third biggest 4G LTE service provider, behind the likes of AT&T and Verizon. That doesn't mean that the network isn't attractive though. Besides the pure unlimited data, Sprint also offers an expanding 4G LTE network to go along with a wide selection of smartphones, a selection that soon will see the Galaxy S4 and the HTC One.
This wide selection, while fantastic, can often be troublesome for those looking for a new smartphone or those looking to buy a smartphone for the first time. Choice is good, but it can be confusing. That said, like most carriers, Sprint has some devices that are far and away better than the rest of the pack and deserve a spot the lists of smartphone shoppers.
At Sprint, there are more than a few of these devices but we want to help narrow it down a bit. Here, we take a look at what we consider to be the five best Sprint smartphones for the month of April, 2013.
iPhone 5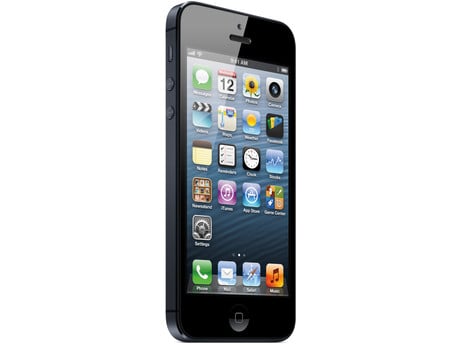 Apple's latest iPhone, the iPhone 5, remains one of the top options for Sprint's growing 4G LTE network.
Read: iPhone 5 Review.
It combines a 4-inch Retina Display with some other formidable features including a speedy processor, fantastic 8MP iSight camera, industrial design that is both slim and lightweight and of course iOS 6.
The price of the Sprint iPhone 5 likely won't change until the arrival of the iPhone 5S later this year. As it stands, the device starts at $199.99 on-contract.

As an Amazon Associate I earn from qualifying purchases.