The 5 Best Sprint Smartphones [January, 2013]
In 2012, Sprint finally launched its long-awaited 4G LTE network and with it, some big name 4G LTE devices that rank up there amongst of the best of last year's smartphones. In 2013, Sprint will be expanding its 4G LTE network to keep pace with its next closest rival AT&T and it will presumably be releasing some big name smartphones to compliment its expansion. It just hasn't yet. And those looking for a new smartphone on Sprint in the month of January are going to be looking at devices from last year not this year. Fortunately, Sprint still has some weapons in its arsenal.
Read: 8 Exciting Smartphones for 2013.
Sprint launched its 4G LTE network after the likes of AT&T and Verizon, a move that has left it playing catch up in terms of availability. Verizon currently boasts well over 400 markets across the United States while AT&T has over 100. Sprint, as of right now, still has under 100. New expansions in 2013 however will look to pick up the pace and we should see the carrier launch some new, high-end smartphones to entice customers into its fold.
Two of those devices are the HTC M7 and the Samsung Galaxy S4. The HTC M7, the replacement for the HTC One X, has been rumored to have been tested on Sprint's 4G LTE network specifically while the highly anticipated Galaxy S4 is likely to wind up on Sprint's network as well. While both of those phones are anticipated, many consumers can't or don't want to wait for them to arrive on Sprint's network.
Luckily for those people, Sprint has a great selection of devices on hand right now.
2012 was kind to the Now Network as it brought a number of smartphone stalwarts to Sprint's burgeoning 4G LTE network. Many of those devices remain some of the best on the market and best of all, they will likely remain there well into 2013.
Here now, we take a look at what we consider to be the five best smartphones on Sprint for the month of January, 2013.
iPhone 5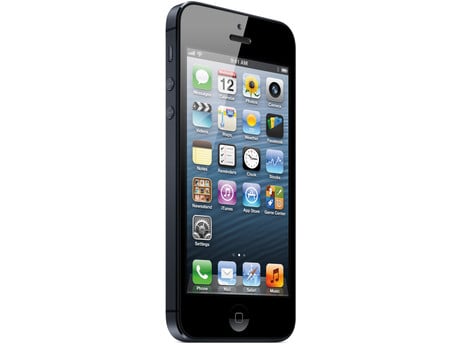 The iPhone 5, which was released back in September of last year, remains one of the best smartphones available on Sprint's network.
Read: iPhone 5 Review.
Apple's latest iPhone is comprised of a great design composed of metal, glass and aluminum, a larger 4-inch display, a fantastic rear camera, iOS 6 and 4G LTE data speeds making it a solid choice for those looking for their next Sprint smartphone.
Sprint, like the other carriers, charges $199.99 for a 16GB model and that, unfortunately, doesn't fluctuate much. Still, that's a good price for a phone that will easily last the duration of a new contract.

This article may contain affiliate links. Click here for more details.