The 5 Best T-Mobile Smartphones [March, 2013]
With 2013 well under way, companies are putting forth their new smartphone offerings for 2013. That list includes the Samsung Galaxy S4 which will be heading to carriers like T-Mobile in the weeks ahead. Not everyone can wait for T-Mobile to start carrying the Galaxy S4 though, some people need to buy a smartphone this month. And fortunately, T-Mobile's got a great selection of devices currently available.
Read: The 5 Best Sprint Smartphones [March, 2013].
In just a few days, T-Mobile will be officially launching its 4G LTE network and likely initiating some changes to its data plans. The former, will finally bring the carrier up to speed with carriers like AT&T, Sprint and Verizon which have already had their 4G LTE high speed networks in place for quite some time now. T-Mobile will, over the course of the next few years, be playing catch up to them in terms of LTE market share.
The carrier is also expected to announce sweeping changes to its data plans, getting rid of standard on-contract data plans, and replacing them with off-contract plans. Instead, the carrier will pass on the full cost of smartphones like the iPhone and the Samsung Galaxy S4 to consumers which will likely be paid in installments. However, the trade-off is that customers will be able to leave the network without incurring any penalties due to the device being off-contact.
These sweeping changes could lead to some significant price changes in the days ahead at T-Mobile, but for now, those looking to hop aboard the Magenta carrier will find familiar pricing and better yet, a host of fantastic smartphones.
T-Mobile's selection is a little more lacking than its competitors but it still has a number of top notch smartphones available, or coming this month, for those that simply can't wait any longer to buy a new smartphone. Often, users will need to make a swift upgrade due to a broken phone, an upgrade or because of monetary reasons.
That said, here are what we consider to be the five best T-Mobile smartphones for the month of March, 2013.
Nexus 4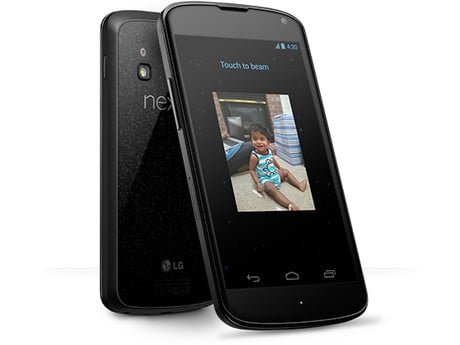 The Nexus 4 is one of the best smartphones on T-Mobile's network, even though it does not support 4G LTE data speeds.
T-Mobile's version of the Nexus 4, like the unlocked model, sports an extremely cheap price tag with T-Mobile generally offering it at $199.99 but with deep discounts coming often.
That price is a steal for a smartphone that not only offers vanilla Android and swift updates, but also high-end hardware like a quad-core processor, 4.7-inch HD display and a solid 8MP camera.

As an Amazon Associate I earn from qualifying purchases.