The 5 Best Verizon Smartphones [February, 2013]
With the 2013 smartphone rumor mill hard at work, churning out potential features and release dates for phones like the Samsung Galaxy S4 and HTC M7, many eyes are on what's to come, particularly on Verizon, which boasts the nation's largest 4G LTE network. And while Big Red will likely have some fantastic smartphones in the weeks ahead, not everyone is fortunate enough to be able to wait.
Read: 8 Exciting Smartphones for 2013.
2012 proved to be a very fruitful year for Verizon with releases like the Samsung Galaxy S3, the iPhone 5, and the Droid DNA to top it all off. The carrier also remains the king of 4G LTE in the United States, even as its rivals, AT&T and Sprint, make expansions.
Currently, Verizon boasts well over 400 4G LTE markets in the United States, making it the largest 4G LTE service provider in the country. It dwarfs the networks of AT&T and Sprint, the former sitting below 200 total markets and the latter below 100. T-Mobile, the nation's fourth largest service provider, is poised to launch its 4G LTE network in its first market in the coming weeks.
That size alone makes it an attractive option for those searching for a brand new smartphone and it helps that the network is buoyed by a selection of solid smartphones.
Verizon should see a host of great smartphones arrive in 2013, including the Galaxy S4 and the HTC M7, but even now, Verizon is home to some of the best smartphones that money can buy. In fact, Big Red has a selection so vast that it's likely difficult for some shoppers to decide on which phone to pick up.
For those that can't wait for some of the big name devices to arrive, here are the devices that we feel represent the five best Verizon smartphones for the month of February, 2013.
iPhone 5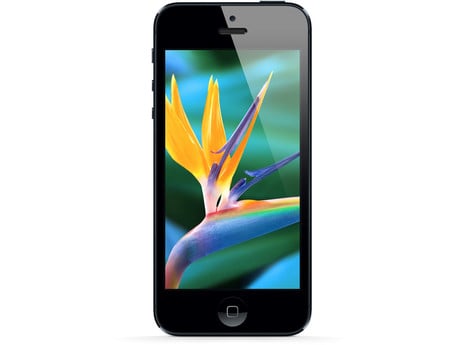 The iPhone 5, Apple's most current iPhone, remains one of the best smartphone options on Verizon.
Read: iPhone 5 Review.
The device, which sports a larger 4-inch display and 4G LTE data speeds for the first time is one of the sleekest looking phones out there and it's one that will easily last for the duration of a two year contract.
Not to mention, the iPhone 5 has stellar battery life, a great camera, good software in iOS 6, and a good-looking display. It's still $199.99-$399.99 through Verizon, but it's money well spent.